India has the skill-set and quality to cater to the global market
Epicor Software Corporation, a Global Business Software company, is known for its enterprise resource planning (ERP) software for the manufacturing, distribution, retail and services industries. Epicor also provides customer relationship management (CRM), supply chain management (SCM), and human capital management (HCM) software to business customers in both Software as a Service (SaaS) and On-Premises deployment models.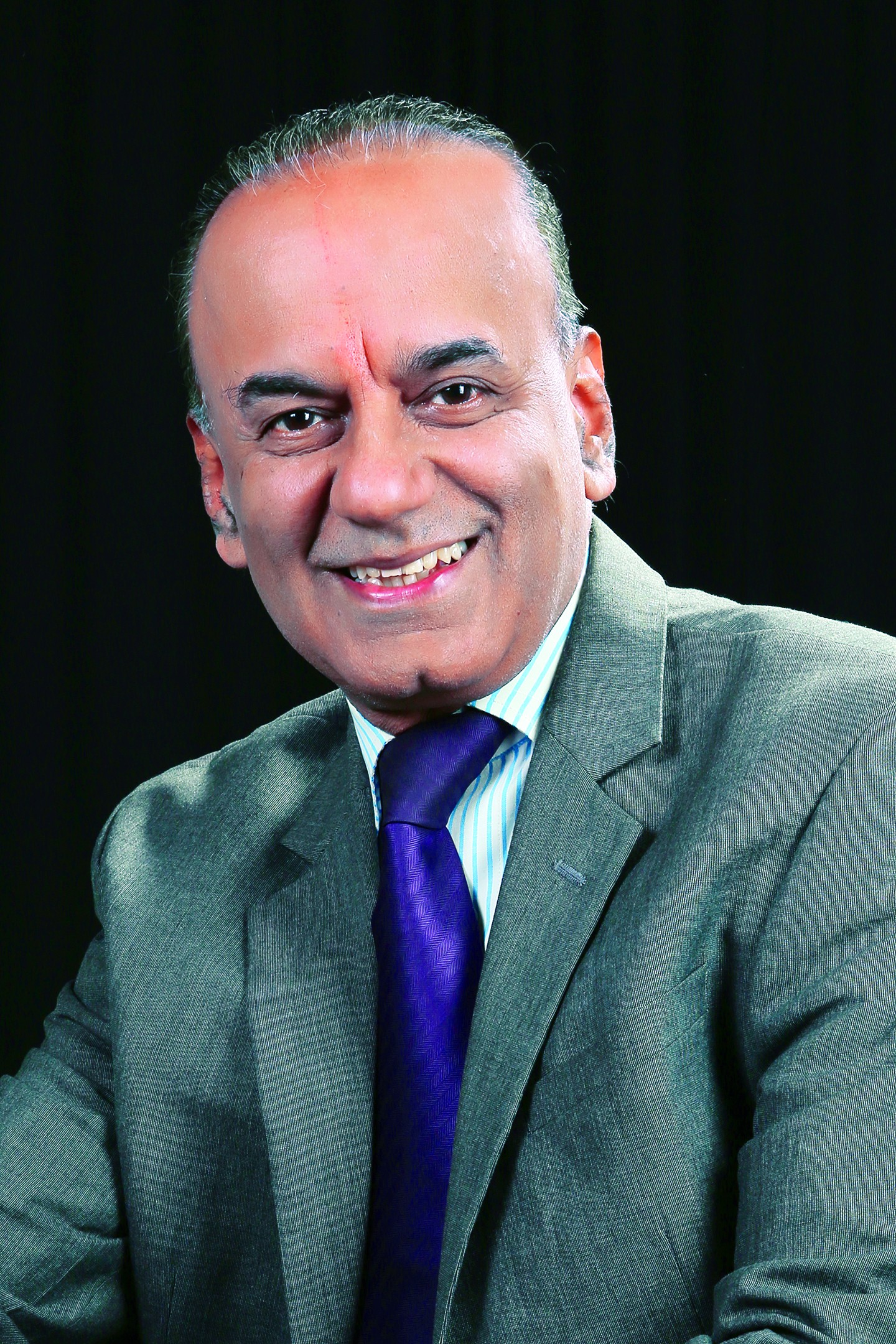 What impact will the emerging technology paradigms such as Industry 4.0, Big Data, and Artificial Intelligence have on the evolution of ERP systems in the manufacturing industry.
ERP as a term has been evolving. It is no longer just an abbreviation for Enterprise Resource Planning, which was the case about 20 years ago. Today, it is all about deployment of resources in an optimal manner to support business growth.
While our local market-facing entity was created about six months ago, our R&D lab in India has been operational for about three years now.  We actively engage with our regional target audience, which is the manufacturing industry.
We have recently been running a series of Digital Transformation workshops around the country.  The first event was held in Kolkata at the Bengal Chamber of Commerce and we had about 150 people attending – many of them were from the micro, small and medium enterprises segment. One of the most interesting aspects was the discussion around digital transformation. Everybody in the audience was keen to know about the development of Industry 4.0 and the overall framework– what is the vision with regards to other aspects like Internet of Things (IoT) or artificial intelligence (AI) and machine learning. They were also keen to know more about Big Data and Cloud.
How long back was this?
The workshops were held at the end of 2017. There are two points I would like to illustrate from this particular event. Firstly, the MSME companies were keen to know what is happening with cloud computing, what big data is, how theycan use analytics, and so on. There is a lot of awareness about the various technological advancements and access to new, modern platforms but many want to learn more about the details of how they work and how they can implement it.
The discussion about technological advancements lasted for about an hour and in the end when I asked the audience about how many of them had an ERP system in place, only about 10-12 people in the room raised their hands. This illustrates the second perspective. The same companies that are appreciative of using technology to support business growth were at the same time hesitant and not necessarily deploying it so that they could take advantage of the real benefits an integrated system can bring. Usually, companies try a wait-and-watch approach, or they only integrate some parts of their business. Most companies have integrated a part, or the whole accounting system but when it come to the core functions of product development and production planning, scheduling, manufacturing, control, and quality, etc., integration is still not happening.
In addition, the third point which we observed not only at the Kolkata workshop, but also during similar events in Chennai, Bengaluru, Pune and Gurugram was that the response from the audience to question relating to ERP installation was the same in all cities. In fact, only a few of those who had installed an ERP system had integrated the shop floor processes with the system.
Epicor focuses on not just very large global enterprises, but also on small to mid-sized companies who might be suppliers to large companies with complex business processes. For instance, if they are an auto ancillary and the OEM is a Japanese company then they would face a big challenge. They need to follow everything that the Japanese OEM follows, whether it's just in-time inventory or a Kanban system or an overall philosophy like Lean manufacturing, etc.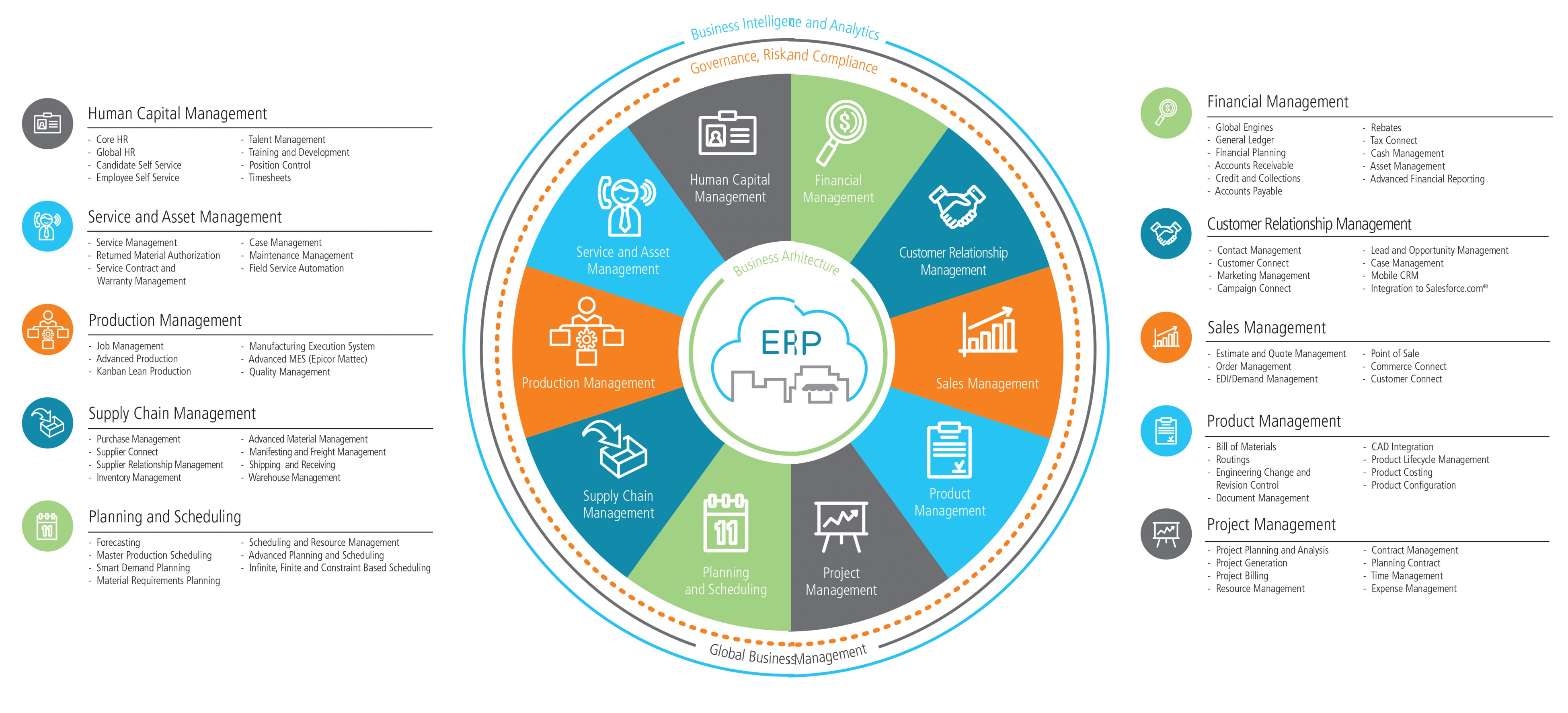 If we look at companies in certain industries, let's say in medical devices, they need to comply with all the industry-specific regulations such as FDA 21 CFR Part 11.
We also meet large companies when we travel around holding workshops. They all have a very good understanding of what modern technologies can do. They know the advantage of cloud, for example, but to some extent I see that manufacturers are not necessarily very keen to move their operations onto the cloud. They are okay with finance, payroll, human resource, etc. but when it comes to their business critical functions, they would rather keep it in-house.  E.g: nobody is yet planning to move their product design to cloud – first they want to see whether the data is secure, and feel confident that there is no risk of data leaks or cyber threats.
How have the ERP solutions of Epicor evolved with these technologies?
Let us talk about Cloud first.  From an Epicor point of view, we offer a choice to customers. We are probably the only ERP vendor that has the advantage of offering the same software application for all, irrespective of whether it is on-premises, hosted or on Cloud; as opposed to other vendors that have different software versions for different deployment methods restricting agility and scalability.
Business Intelligence (BI) and analytics have been around for many years.  A lot of people know what a BI tool does, over and above what a regular MIS type of system can do. But predictive analytics is new and something we see a lot of interest in.
With respect to automation,the introduction of robots is not new, except that the cost of deploying them has come down. The utility of robots has also improved. There are a number of functions that they can be used for, unlike in the past where manufacturers just had to put machines to work because the environment was hazardous. Now there are multi-functional robots and on top of that, artificial intelligence (AI) enables them to enhance their learning, which means that when they have done one particular routine a few times, then they try to find a better way of doing it.
The adoption of ERP systems in Indian manufacturing companies is very low compared to that in the advanced or even emerging economies. In fact, even the Indian subsidiaries or offices of global manufacturing leaders have low adoption of ERP. What are the main factors behind this anomaly in your view?
If a company is supplying products to an international OEM or to a highly regulated industry, then the Indian manufacturer will have to improve their quality systems, production systems, reporting systems etc. to meet the OEM's global standards, hence they would need an ERP solution. But if they are doing business only in India then the general approach is that if you are above 90 percent acceptance in your quality then you are good.
The second thing is, in our interaction with Indian companies that want to implement an ERP solution, we see that they don't necessarily have a very clear set of expectations as to why they are doing it.  Obviously, all of them have business challenges but they need to relate these challenges to the implementation of an ERP solution. Hence, they find it difficult to utilize the benefits of having implemented an ERP solution, even after the project is over. That experience can make others hesitant about adopting ERP for their companies.
Then we have the leaders in niche segments, who always have had good order-books. There is not so much business pressure on them to really improve their productivity, or reduce costs.  They too are slow in adopting an ERP solution.  However, a lot of these companies have woken up to competition coming in from China. It is now that these companies need to take stock and decide their future course of action, as the competition is fierce and there are rapid changes in the market place.
In what ways can the smart ERP systems use any or all of the above technologies to help the manufacturers maximize growth and improve customer experience?
An ERP system can bring the following four key benefits to manufacturing companies: time, cost, quality and service. Time relates to the cycle time involved inprocurement or manufacturing and other core processes, an ERP system can help you reduce the cycle time. If it takes 16 working days to procure something, the system can help you progressively to go down to 14, 12, 10 days and so on.  Then there is the cost. Overall cost reductions can come through simplification of work and standardization of business processes, that's what ERP is all about. And the third one is quality. A smart ERP system can help you integrate quality into every aspect of the business, from design to procurement. You can collaborate with your suppliers and customers and integrate their processes into your quality system. At every stage the decision about quality acceptance is not just by you but also by the buyer and all who are involved. Because everything is electronic you can provide a view to whoever you are doing business with from anywhere in the world, through any device. These are the advantages that Epicor is offering today.  All of these lead to you being able to offer better 'service' levels to your customers resulting in higher customer satisfaction.
Epicor opened an India Technology Centre in Bengaluru in Feb 2018. Could you please share the guiding strategy and the objective behind the initiative? In what ways will it help you serve your local and global partners and customers?
The IT service industry in India has led the way for almost 30 years now. Over a period of time, all the major IT players have moved up the value chain from sub-contracting or software development to product development.Indian software engineers are among the best in the world. The Epicor India Technology Centre (ITC) is our second largest centre; the first one is in Mexico. The ITC is doing research and developing products for future releases. They also work on upgrades for a few distinctive existing products as well as some new products, which are not only for the Indian market but for the global market.
You are also a reputed professional and executive coach. As part of your coaching, you teach leadership insights as well as ways to find meaning in life and work.  In that capacity, how do you view and assess the positioning and appeal of the Make in India clarion call? Is it having the desired effect? How could it be done better to give India the manufacturing revolution that it never had, as envisioned?
An executive or a life coach helps the individual find his or her inherent strengths. Every individual, whether it's me or you, we already have everything within us, but somehow our thinking is clouded by uncertainties. A coach helps the individual overcome self-imposed constraints. And the same applies to a corporate executive, and the decisions that he or she takes for a company.  If they know their strengths, they reflect on them and on the company's strengths and thus lead their company to growth.
Speaking of Make in India, we as an industry need to address the big challenges. For instance, we had issues about quality and the fact that traditionally we were only focused on the local Indian market that had a finite demand. It's a vicious cycle. If we don't have a healthy market demand, our ability to invest into producing newer, better products, with higher-quality is also restricted. But all that is changing because now you can sell to anybody in any part of the world because the world an inter-connected market place. India has access to the global marketplace and we have the skill-set and the quality systems in place to cater to that market.  Finally, you have to supply at a price which is globally competitive.  The cost of labour in India is low, but the cost of labour that is required to produce a unit of work is probably the highest. Those are all the aspects that the government is looking into and is working on. Campaigns such as Skill India and Digital India are all trying to help companies in these areas achieve higher quality standards and be globally competitive.
From our [Epicor's] perspective, we know that companies that implement an ERP solution often face resistance from the older generation who are used to a particular way of doing things. The younger generation, however, is very keen to learn and adopt new technologies. Therefore, for organizations with ageing workforce, how they manage change is an important part of any transformative movement, be it the implementation of technology or a larger cause such as Make in India.
The other aspect is that countries outside India haven't known India for anything substantial on the manufacturing front for a long time.  They need to learn about our capabilities and this is what the Prime Minister is currently driving. His international tours are about familiarizing other countries about India's capabilities.
Any Government, however, also needs the industry to collaborate and grab opportunities. The industry need to identify 3-4 sectors for global growth. India's auto ancillary industry, for example, is doing pretty well. Also, industries need to focus more on B2B supplies and not necessarily only consumer products because the latter demands a lot of marketing which we don't have the skill-set for, yet.  India still has to create a brand like the Japanese, German or Swiss companies. All these are the reasons why campaigns like Make in India are taking time.
www.epicor.com