Metalman Auto manufactures sheet metal and tubular fabricated assemblies caters to global automotive OEMs, and the heavy fabrication and construction equipment industry. In a conversation with DMI, Nishant Jairath, the Executive Director of Metalman Auto Pvt Ltd, shares his company's vision, the top factors behind the company's fast expansion and growth, its partnership with leading global brands, and the future of the fabrication industry. Excerpts from the interview.
Metalman Auto is positioned a one-stop shop for the fabrication needs of automotive, construction, fabrication, off-road vehicles and white goods industry. What I understand is that in the last few years you also expanded into the construction sector with fabrication…
We had been present in the construction segment for almost 7-8 years now. However, we have expanded that division by adding more customers and products into the same industry. We have almost doubled our business of heavy fabrications.
With the expansion of the road network and the newer projects, so how do you include that in your vision as far as the construction segment is concerned?
First, let me just give you an overview of Metalman — where we are now, what is our vision going forward, our journey for the next couple of years and how we are with respect to our targets. Metalman is into manufacturing of sheet-metal and tubular fabricated products. Primarily, 85 percent of the revenue comes from the two-wheeler market. Bajaj Auto has been a major customer. With our learnings from Bajaj, we have implemented a lot of things, making 99 percent of the manufacturing process automated. With those learnings now we are catering to OEMs in the two-wheeler segment, including TVS, Royal Enfield and Hero MotoCorp.
There is BMW as well.
BMW has been there for quite a while now. However, we have expanded. Earlier, we were doing just one project for them, now we are doing two projects and producing around 25 types of different parts.
Also, we have been associated with setting up of a plant for Hero MotoCorp, which has come up at Dharuhera, Haryana. Similarly, for TVS we are setting up a plant at Hosur in Tamil Nadu, which will be operational within a month. Next, we are going to set up another plant for them in Mysore by the end of the next financial year. For Royal Enfield, we have already started the construction work and we would see that the plant would be ready by September 2018.  In a nutshell, our business in two-wheeler segment is itself going to almost double in value by 2020 once all these plants are operational.
Currently, our turnover would be about Rs 500 crore from the two-wheeler segment, and I see it growing to Rs 1,000 crore (by 2020).
In terms of international business, who are the other customers you have partnered with in addition to BMW?
We are working with Harley Davidson. We are supplying as a tier-II supplier but now we are on the verge of adding their tier-I business as well. Our business with the Sumitomo Riko (Anvis Group) is growing by about 35 percent year-on-year. In fact, we are now running short of space so we are setting up a new plant to cater only to exports.
Speaking of heavy fabrication, we were earlier catering only to CASE New Holland (CNH), which was earlier known as L&T CASE. Now, we have added Escorts Group, Sonalika International and others. To cater to the increased volumes, we are building a new plant in Pithampura in Haryana and also in Indore in Madhya Pradesh.
Earlier, we were manufacturing driver cabins for Earth Moving Equipment. Now, we have developed and added the capability of designing these on our own and supplying these driver cabins as a complete assembly to the customers.
We are also planning to set up a plant in the US as part of a joint venture with C L Malach Metal. We are speaking to different states in the US – which ever state is going to offer us a better incentive that is where we would be setting up the plant. In fact, they want our technology from India to be used in the plant. We have signed the MoU. We will sign the JV agreement quite soon.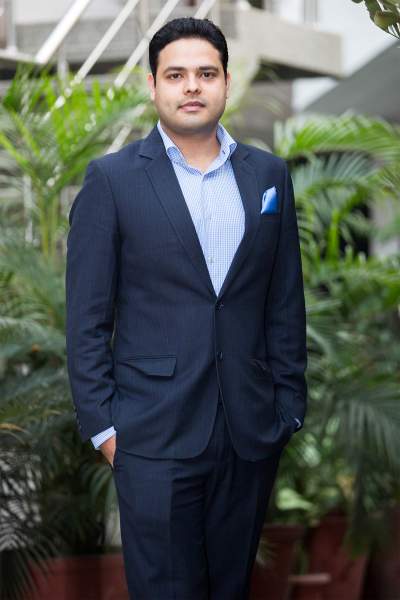 To what factors qualitatively as well technologically, do you attribute your expansion and your fast growth?  
The attribute which has been really driving this growth is our focus on automation and digitization. Of course, there was a time when PQCDSM (Production, Quality, Cost, Delivery, Safety, Morale) were the KPIs. Now it is all a given. What makes you different is how you have your controls, what kind of systems you have on your shopfloor, how you are monitoring your operations, how is the top management driving these operations and so on. So we are working a lot on digitization these days.
In automation, for instance, earlier specifically you would have, say, 85 people on one line, now the whole line is being managed by about 35 people. These are the top factors have really helped us to grow in an organic manner.
When you approach the customers, what is the strategy that you adopt that sets you apart from the competition? Is it the solutioning approach or is it a technology-based smart factory approach?
It is the smart-factory approach. Also, you know we swear by TPM (Total Productive Maintenance). Of course, when a customer visits the plant, that is where he sees value in action and is impressed.
Could you elaborate a bit on the TPM way that is at the heart of your manufacturing philosophy?
We have learned a lot from Bajaj Auto. About 10-12 years ago, they started with multimodal methodology of TPM, which was the approach that had been adopted from Japanese companies. We had a consultant come in and impart training on the 12 pillars of TPM. We have adopted that approach right to the level-one employees – we only speak that language now. For instance, you will hear terms like JH (Jishu-Hozen), PM (Planned Maintenance) frequently at the shop-floor. That has helped us a lot to reduce our cost and improve productivity. It has helped us have low MTTR (Mean Time To Repair), MTBF (Mean Time Between Failures). All this has really given us a solid foundation. When TPM goes hand-in-hand with automation; it makes us distinct with respect to our competition.
When our competition was still focusing on cost-cutting, we were focusing on investing in automation and robotics. We were not withholding our profits; we were spending on continuous improvements to the shop floor. That has really helped us in terms of winning businesses. It is now that a lot of our competition is investing a large sum of money in automation, while we are working on the next level that is digitization. All our machines are linked with controlled plans. Based on the control plan, if after every, say, 500 parts, somebody has to re-check that particular part, the software will send the command to the machine to stop. The manager will check that part in accordance with set dimensions, if those dimensions are confirmed, then the machine runs; if it is not confirmed, it is escalated to their boss. If he or she doesn't respond then it is further escalated to my office. We monitor everything online.
If you come to my office sometime, you will see we have a video-dashboard in front of my office. It gives the live status of every machine on the shop floor. You would see what machine is on, how much it has produced, what is the quality of products being made on that machine. This is with respect to operations, we have another dashboard with respect to PPC (Production Planning Control) and things like that. So we are automating a lot of these controls. Schedules are automatically sent to the vendors who remain aware of what is happening at my plant and how soon he needs to refill my stock. There is no one calling him up anymore. That is the level of automation which is really taking us ahead.
We are seeing rapid tech advancements around the world in autonomous vehicles and electric cars and so on. What is your vision in terms of taking advantage of these innovations? 
Indeed, the technology is changing quite rapidly. Everybody is talking about autonomous mobility. There are two aspects to it: one, change is inevitable. Two, nobody can accurately predict whether the future belongs to cars run on electricity or some other fuel, or some other technology that we haven't thought of yet.  Let's talk about electric cars –  you know that Lithium-ion batteries are integral to the technology.
Lead is the major raw material for Lithium-ion and lead is available only in the Congo region, China or South America. What will be the socio-political implications of, say, a boom in the use of electric cars?
Even if you look at it, emphasis on electric energy has been going on in China for almost a decade now,  then why have you not seen any Teslas coming out from there? Why is it the US where electric mobility is being hailed as the future? How will that impact me as an automotive player?
For me at Metalman Auto, the way these trends impact me will be in terms of the structure of these vehicles. OEMs will still require frames and the structural parts for the newer vehicles. But yes, the raw material would change. Our product could become lighter, it could be made of carbon fiber and aluminum or some other material. At the moment, we are working on adopting technologies that could be required to weld those kinds of frame. Our aim is to become a group of the size of about Rs 1,500 crore by 2020. Once we achieve that kind of a benchmark, I would want to explore the path of inorganic growth.
The automotive sector has not seen that kind of glory that it saw in the 2010-2012 period. From the perspective of Make in India, what are the reasons behind the stagnation of the industry and what is the path that the automotive component industry of India should take to regain that growth in India and globally?
My own take to the question of stagnation is that I am growing on a satisfactory pace compared to the industry. But with respect to the industry,
I think one reason could be the spending power of people which has suffered due to economic or political reasons.  Earlier, the customer would come in with cash and simply buy a car. However, despite all this, I do see healthy demand in the market. In fact, the automotive sector has been growing at a rate of about 15 percent of late. The two-wheeler segment is growing consistently at a fast pace. I personally don't see much of a stagnation in the automotive sector. Overall, the market has been growing in India, and exports are growing at a fast pace.
www.metalmanauto.com