NTTF in collaboration with Stratasys launches India's first additive manufacturing certification course at Stratasys India User Forum 2018
3D Printing identified as a Transformational Technology to Prepare Businesses for Industry 4.0

Manufacturing, Auto, Aerospace & Defence, Healthcare, and Education are among key sectors that are likely to see the highest use of 3D printing in India
18th December 2018, Bangalore – Stratasys India, a subsidiary of Stratasys (Nasdaq: SSYS), organized the 2nd edition of Stratasys India User Forum 2018 in Bangalore today. This 3D printing forum is an annual industry congregation hosted by Stratasys to promote the adoption of 3D printing technology across the region. The forum strives to provide a platform for key industry players and end-users to exchange insights on the latest 3D printing trends, applications, and best practices. On this occasion, Stratasys announced a collaboration with NTTF (Nettur Technical Training Foundation) to launch India's first additive manufacturing certification course. This training program is designed to help students to learn new technologies in 3D printing and make them future industry ready.
Themed 'Shaping what is Next', the event witnessed coming together of Stratasys leaders, industry bests and end-users, to share knowledge on the latest 3D printing trends. 3D printing demonstrations in manufacturing, automotive, aerospace & defence, healthcare, and education were showcased during the event. These are some of the key sectors likely to see the highest 3D printing adoption according to solution users and industry speakers at the forum.
Attended by over 500 attendees comprising of industry speakers from leading companies, the gathering included prominent personalities like Mr Reguraj N, Managing Director – Nettur Technical Training Foundation (NTTF), who shared insights on the Government's skill development initiatives like PMKVY and DDU-GKY, and use of 3D Printing to revolutionize the education system in India. Dr Harider Singh Bedi, a medical stalwart from Shalby Hospital, Mohali, Punjab, shared a surgical miracle made possible with 3D printing. Mr Ravi Shankar, Managing Director, Accreate Additive Labs, shined light on the evolution from 3D printing to 4D printing in the field of life sciences. And, Mr. Sanjay Anikhindi, Associate Vice President, JCB India Ltd., spoke on the topic 'Driving Innovation in Earth Moving'.
The speakers presented case studies that highlighted the uses of 3D printing and how it is slowly changing the traditional manufacturing landscape and is setting the tone for smart manufacturing and industry 4.0, such as advanced prototyping with high-performance thermoplastics in shop floor, or shared office solution for high volume usage at enterprise accounts.
On the occasion, Stratasys displayed their latest range of F370 printers that are adaptable to all engineering environments, be it office, lab or classroom to facilitate rapid 3D prototyping.  Stratasys also showcased its latest FDM elastomer solution from its F123 Series, to show manufacturers the new levels of elasticity, durability with true soluble support; and allowing users to produce parts with unique resilience that can stretch or compress without losing shape.
Commenting on the occasion, Rajiv Bajaj, Managing Director, India & SEA, Stratasys said "3D printing has immense growth potential in India, but the uptake has to be faster. We notice there is a lack of awareness on the diverse applications of 3D Printing. Companies usually hold back on innovation ignorant of cost-benefit ratio, which if taken into consideration can help businesses deliver solutions faster, cheaper, better and easier. Stratasys India User Forum strives to bridge this gap and provide a platform for industry leaders to exchange knowledge and discuss the ever-changing dynamics of the industry."
Guy Yair, Executive Vice President, EMEA & APJ, Stratasys said "India is becoming a manufacturing hub for foreign investors. Stratasys aims to leverage this opportunity to promote the adoption of 3D printing as part of the next Industrial revolution that empowers both personal manufacturing and customization in products."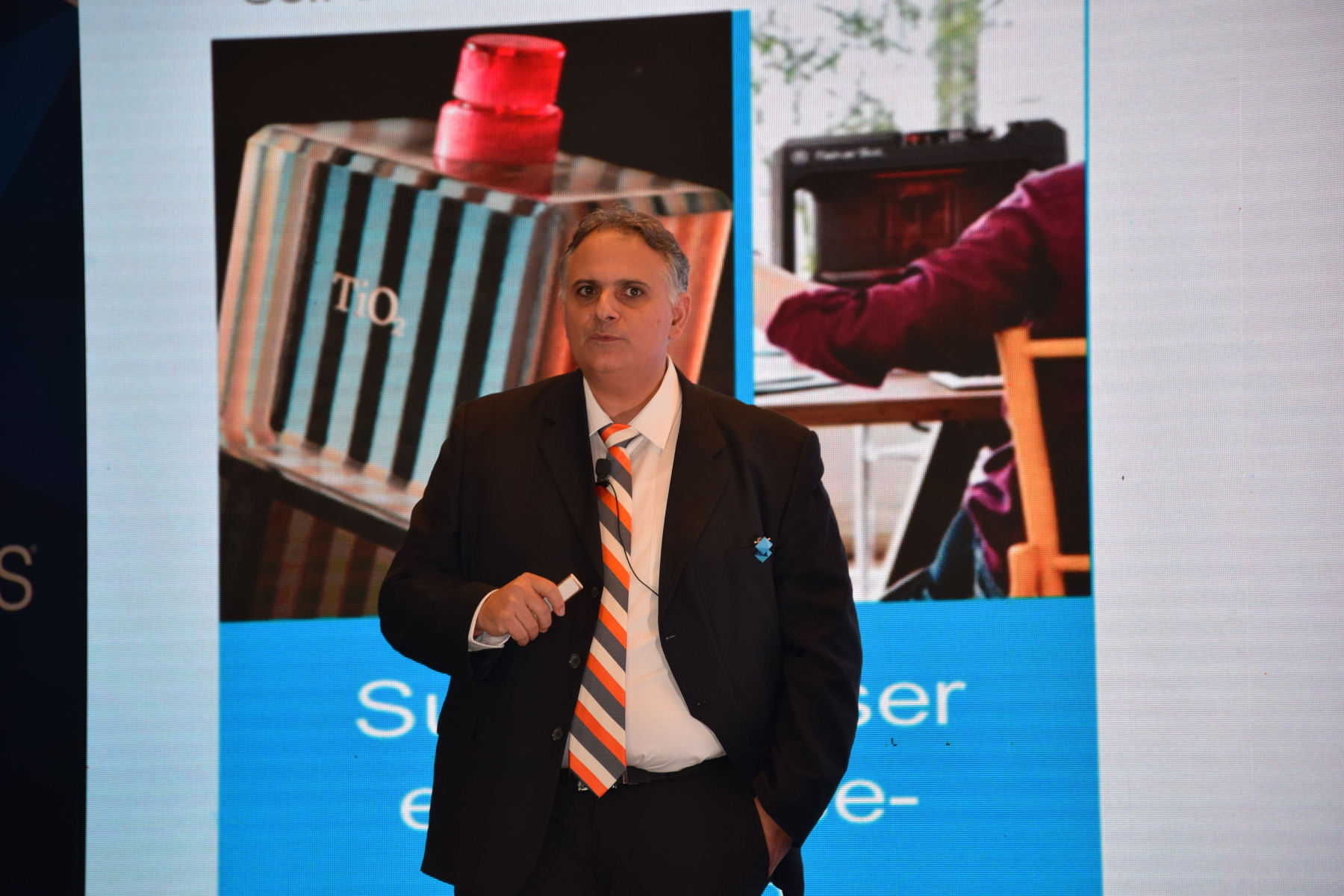 Stratasys is at the forefront of the global 3D printing market that is constantly striving to demystify technology and making it accessible to local manufacturers. The company is focused towards educating users on the benefits of 3D printing solutions and how it will help organizations achieve their business goals.
About Stratasys (NASDAQ: SSYS)
Stratasys (NASDAQ: SSYS) is a global leader in additive technology solutions for industries including Aerospace, Automotive, Healthcare, Consumer Products and Education. For nearly 30 years, a deep and ongoing focus on customers' business requirements has fuelled purposeful innovations—1,200 granted and pending additive technology patents to date—that create new value across product lifecycle processes, from design prototypes to manufacturing tools and final production parts. The Stratasys 3D printing ecosystem of solutions and expertise—advanced materials; software with voxel level control; precise, repeatable and reliable FDM and PolyJet 3D printers; application-based expert services; on-demand parts and industry-defining partnerships—works to ensure seamless integration into each customer's evolving workflow. Fulfilling the real-world potential of additive, Stratasys delivers breakthrough industry-specific applications that accelerate business processes, optimize value chains and drive business performance improvements for thousands of future-ready leaders. Corporate headquarters: Minneapolis, Minnesota and Rehovot, Israel.
Online at: www.stratasys.com http://blog.stratasys.com and LinkedIn.