Product news  |   Siemens Healthineers
Advanced imagery for healthcare
Siemens Healthineers introduces Cios Fit, a mobile C-arm designed for the tough job in the operation room and demanding multidisciplinary environment
Cios Fit is designed to help in improving quality of care, achieve efficient workflows, and benefit from high uptime, thereby reducing avoidable costs. It is built for the tough job in the Operation Room (OR) where the equipment needs to deliver high-quality imaging, be simplified in its usage and robust to last for long; while ensuring price point is not exceeded.cios Fit, a multidisciplinary mobile C-arm ready for demanding environments, was introduced at the 63rd  Annual Indian Orthopaedic Association Conference (IAOCON) held in Coimbatore on November 28, 2018. It was inaugurated by Dr S Rajasekaran, Chairperson of AOSpine (International community of Spine Surgeons, headquartered in Switzerland).
With Cios-Fit-powerful imaging technology, the surgeons are able to maintain consistency with crystal clear images of anatomical structures, implants, screws and devices resulting in accurate treatment and thus improving patient experience.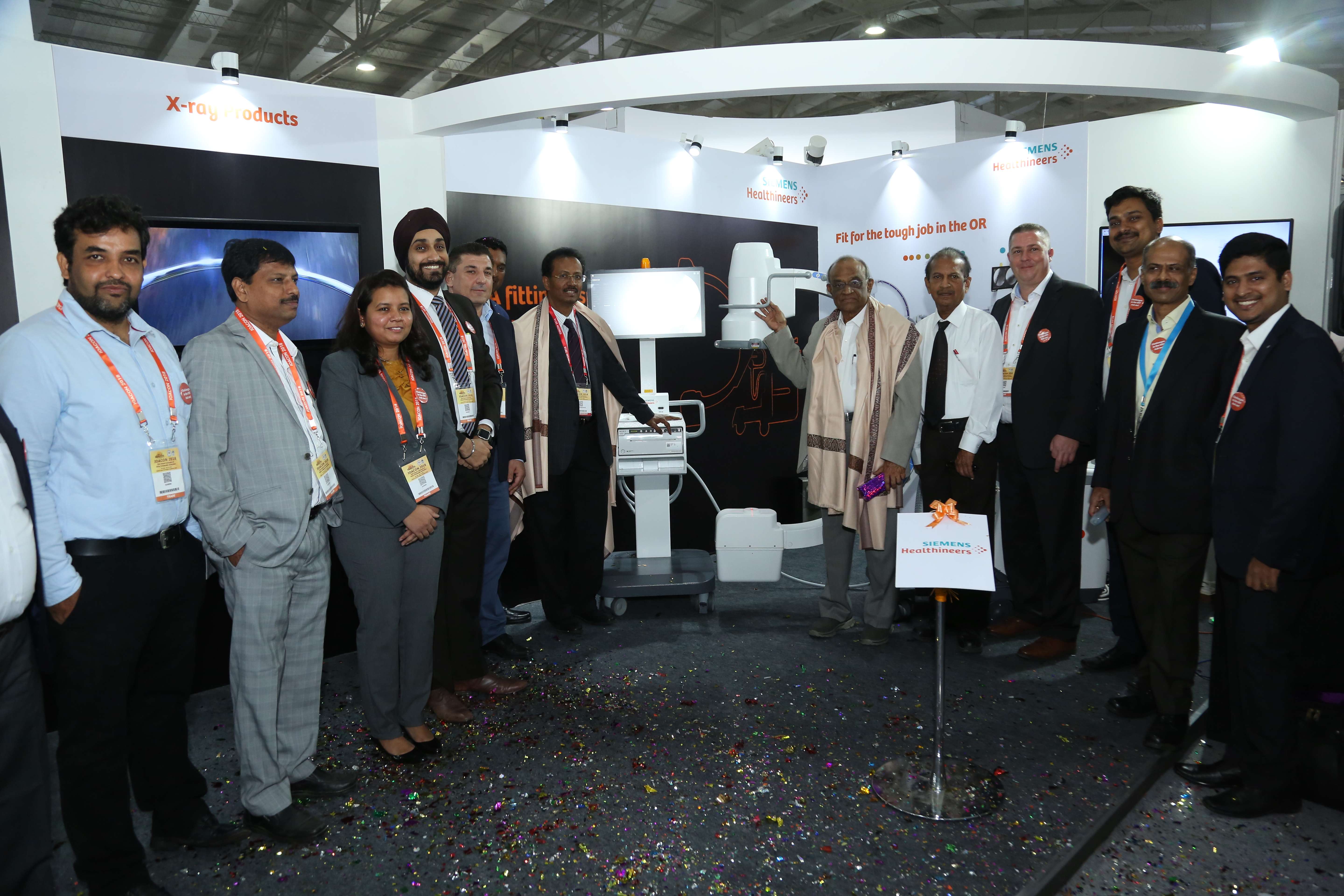 Dr  Nanjappa K.M. of Cauvery Uroderm Center, at Kalyan, near Mumbai, where Cios Fit was recently tested, shared his experience while performing an Endo-urology procedure. He said, "Cios Fit has an exceptional image quality, which is the best I have experienced so far. The touch screen display and the printer with the machine is a good add on feature for documentation. Moreover, the pulse mode of the machine is so well integrated with the software, that the dynamic images in this mode are very smooth, without any ghosting and lags. The best part of the machine is its radiation dose per case, significantly lower than any of the other machines available today. Overall, it's a good, compact, sleek, feature-rich asset".
In an OR set up where surgeries need to be performed with minimum assistance, the Cios Fit can be easily used and manoeuvred with its light weight design by a single assistant. It has a built-to-last design, which aims to enable consistent performance and high uptime, no matter how intensely it is used. In order to improve the machine's durability, sensitive elements are replaced with a shock resistant SD card that helps to handle the intense OR environment; thereby cutting down on avoidable costs.
Smart radiation dose management, with dedicated paediatric mode and smart power management for patients with diverse needs, ensures safety in the OR not only for patients but also for the surgeon and other OR staff. Imaging gets simplified with the unique touch-and-play concept of Cios Fit, where the image and dose both can be optimized with just one button push. Free movements with 380° C-arm angulation with no need to lock it after each movement, simplifies the entire process for the OR team. Moreover, its small footprint and light weight design eases the Door-to-Door transfer for the OR staff.
Fast boot time, dynamic and high quality imaging, ease of documentation of the procedure with a USB port and an instant connection to the printer and easy manoeuvrability are the key features of Cios Fit. Sanjay David, Business Area Head – Advanced Therapies, Siemens Healthineers, India said, "The Cios Fit mobile C-arm is designed for the tough environment in an OR, where there are multiple procedures in a day to be performed; keeping in mind the high patient load at the medical institutions. Cios Fit addresses many concerns of all the stakeholders, right from healthcare professionals to operators and patients, as part of our endeavour in transforming care delivery".
Source and Pictures: Siemens Healthineers