Olivier Lahaye and Kiran Divekar of Dassault Systèmes India share insights on major market trends and how the company's 3DEXPERIENCE platform holds the key to business agility, productivity, and sustainability  
Dassault Systèmes' 3DEXPERIENCE Forum was held on September 10, 2019 in Bengaluru.  Olivier Lahaye, Vice President – Sales of DELMIA Brand, Dassault Systèmes and Kiran Divekar, Director, DELMIA, Dassault Systèmes India spoke with Dinesh Mishra of Dynamic Manufacturing India at length on the major market trends and how the company's 3DEXPERIENCE platform can help organizations gain business agility, productivity, and sustainability.
Since you handle global sales, I want to know how the markets are different here in India, APAC, and globally. Currently the market here has slowed down – how has that impacted your sales and what's your company's strategy in this scenario?
Olivier Lahaye, Vice President – Sales of DELMIA Brand, Dassault Systèmes: In APAC, the dominant market for us for a very long time has been Japan. Dassault Systemes has been very strong with Toyota and Honda for a very long time. We have been investing significantly in India as well as in China. If you look at China's automotive industry, they've had a long-term growth prediction of 12 percent for the last six months. It's an impact like you're facing here. Other than that, you still have GPV (Gross Payment Volume) growth in China, and that's exactly the situation in India. But there is anyway a desire to improve significantly, from the manufacturing aspect.
The two countries [India and China] are high-growth countries for us and we're investing a lot. We have increased the number of partnerships. We have more and more significant customers; Mahindra has been a long customer for Dassault Systemes here in India. I see a similarity, although in the scale of manufacturing, China is a lot bigger. But right now we have a lot of discussion focused on India because India has a demographic advantage. The long-term growth trend is here. Here, Dassault Systemes is listening to the manufacturer, looking at the constraints that the latter have. It could be short-term economic constraints and a wish for digitalization in the long term. India will be in exactly the same [economic] situation as any other country in the world. Digitalization will be necessary for them to be able to run a sustainable business.
A sustainable business has three pillars. The first pillar is that of stability. You need to be able to sustain your growth over time, and make sure that growth is for your own employees, your shareholders, the social environment and the country. There is a very strong focus today on the 'workforce of the future'. That is very clear because we are convinced that the worker in the factory today will not be the same, 10-20 years from today. We are today helping lot of industries to figure out what they should look for the next factory, the factory of the future. For sure you would have more robots and automation, but you will still have people. Several years ago, people were saying about Industry 4.0 that it's about being fully automated, fully robotized, etc. People have matured in their views of Industry 4.0 that and see it as a tradeoff that maximizes productivity and profitability. There will be people in the factory, though the jobs would be different. For example, very highly repetitive job will be mostly managed by a robot or automation. You will still have people to maintain the machine, be creative in terms of improvements, and still handle some materials because the machine won't be able to manage all the operations, it is still very important to employ people. The second and third pillars are people and productivity.
In addition, industries today have to treat their waste, optimize the consumption of energy so that they have an environmentally friendly move, that's because it's also part of the custom of what they do. But it's also because environmental sustainability has become a hugely important part of the organizations go-to-market strategy.
If you see the sales of Dassault Systemes over time, we've grown continuously. Today APAC is helping us keep that pace of growth. Dassault Systemes is a privately owned company and we are really looking at the long-term aspect. We can afford to look at the long term as well as sharing the value with the shareholders in the short term. That said, the growth of GDP in America has been very strong in the last two years. America is catching up fast.
As it appears, most of our factories are still a long way from adopting automation and robotics in the way that factories, in say, South Korea have. Do you think that the Indian manufacturing industry is ready for Industry 4.0 from that perspective? 
Olivier Lahaye (OL): Several factories in India have adopted automation and robotics. A comparison with South Korea is not fair, as it is a country that has one of the world's highest deployment rates of robotics in manufacturing.  Also, the difference in the cost of labor between South Korea and India is big. Not only does India have very strong engineering and IT capabilities, it still has the luxury of employing labor which is not too expensive. India stands at a good point on the adoption curve of automation and the robotics. I don't see it as a problem right now.
Industry 4.0 as a trend has existed now for more than a decade. If you go deeper, it's a name for a mix of technologies that have existed for a long time, like automation, robotics, Artificial Intelligence, etc. Artificial Intelligence, for example, is more than 30 years old.
The motto of Dassault Systemes is very much about the 3DEXPERIENCE. The idea is to say that, today, most of a typical organization works in silos. In a typical scenario, from the stage of conceiving and designing a product to manufacturing, a lot of time is lost in the exchange of things. When you work on the 3DEXPERIENCE platform, any person or team in a company can have access to the data in a processed manner and contribute to a new idea or a new project and help solve any problem during any stage of product development.
More than robotics or automation, 3DEXPERIENCE is about adopting a lean approach to all the different sides of a project to make it move faster in lesser time and resources. This is why we have industry experts at Dassault Systemes who are able to help companies in specific industries such as aerospace and defense, energy, construction, industry equipment, life sciences, design a roadmap that goes beyond the industry 4.0.
If you look at countries like America or Japan, they are already going beyond the traditional, knowing that digitalization is more about bringing the right information to the right people, killing the silos in an organization so that resources can be better utilized.  India can benefit from the awareness that industry 4.0 is much more than deployment of automation and robotics – it is about using resources in a more effective way, using a better way to collaborate.
To move toward the goal of Industry 4.0, I think it's imperative for the Indian industry to embrace digitalization as the norm. You have to be focused on innovation as well, which means that it would be a smart move for industry stakeholders to collaborate with innovation partners like Dassault Systemes because of our global experience. This is what you call a value engagement where you understand the problem of customer to the point that you act as partners to solve it. In such an economic situation, I think Indian manufacturers need to address problems through use cases of the technology, which is probably a safe path for the next two, three years till things look up for the world economy.
Kiran Divekar (KD), Director, DELMIA, Dassault Systèmes India: To add, if you really go deep into what Industry 4.0 is about; it's about manufacturing agility, demand responsiveness, and improvements in quality and efficiency of production.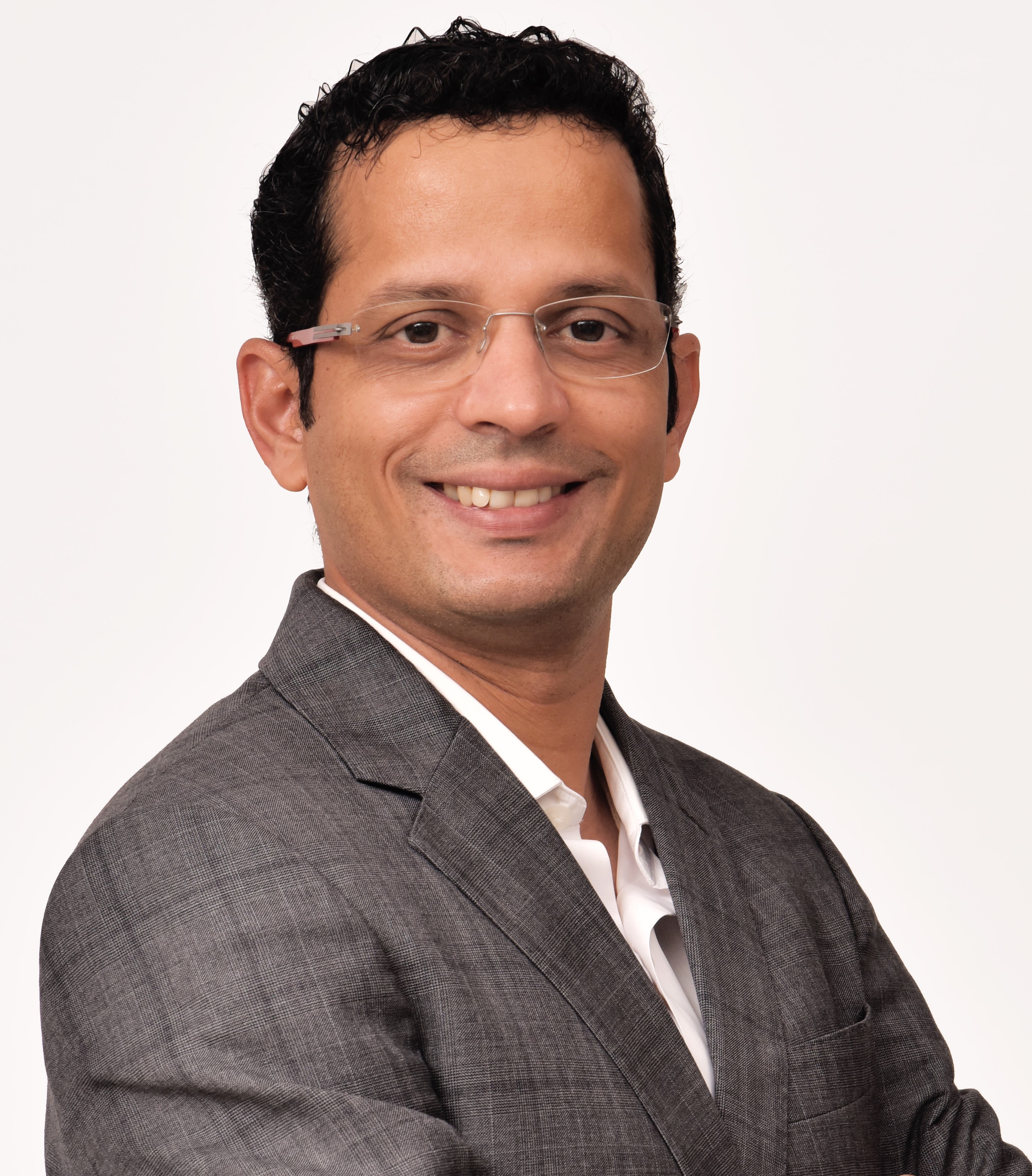 We know that quality is of prime importance for Indian manufacturers. Especially when we are competing with countries like China and Korea; quality is of essence. Since Industry 4.0 greatly improves agility and quality, I do believe that overall Industry 4.0 is a much-needed step for the Indian industry.
How do you see the future of additive manufacturing in India?
KD: Additive manufacturing (AM) is evolving. We are seeing it having a major play in high-tech sectors like aerospace and defense. But we are not seeing that level of adoption yet in mass-manufacturing sectors such as automotive.
OL: It is being more widely used [across sectors] for prototyping. With steep advancements in material science, AM could prove to be a better replacement for casting and forging even for mass-manufacturing and high-tech sectors like automotive.
Stratasys India launched a campaign three months back Pune called '3DEXPERIENCE on Wheels – Connected Factory'. What was the response?  
KD: The response was overwhelming, much more than we anticipated.  It was because of two reasons: one, people don't like to just see power points; they want to see what 3DEXPERIENCE can do in real time, something which they can experience. And two, this campaign has taken 3DEXPERIENCE to the doorstep of industrial hubs where it is much more convenient for people to come and talk to our people. And of course it also helped us take the Dassault Systemes brand further.  We received a great response from the OEMs, Tier I, Tier II markets and their suppliers.
OL: Indeed, that was the idea we had in mind when we launched that initiative, that it will take 3DEXPERIENCE to people working in the remote areas. An event like the one here gives us an opportunity to meet people who may work in an office, in, say, the engineering department.  But the people who are working in a factory, they may have a shift to do – it is harder for them to come to an event such as this. This campaign gives us the opportunity to take 3DEXPERIENCE to their factory, so that they can easily get access, learn, and ask questions. It is an enriching experience because we understand better the needs of the people on the shop floor. The success of this campaign was so great that we had to extend it for two more months. And we will, of course, do it next year as well.
How do you see the success of the Make in India campaign, and its impact on the adoption level of cutting-edge technologies like 3D printing?
KD: From Dassault Systemes' standpoint, Make in India has been quite successful from what we have seen, especially in the aerospace and defence industry. That has helped Dassault Systemes business as well. We look forward to seeing more policies in this direction from the government.
OL: Governments worldwide are trying to help their industries find sustainability. It is a global phenomenon, whether it is China, France, or Germany. It's very important that India keeps progressing on the path of Make in India and make it more successful.
How do you, from a strategy perspective, see the prospects of Electric Vehicles (EV) in Indian markets? 
OL: Globally, EVs are making good progress. I believe, recently, Volkswagen launched in Frankfurt their completely new EV series comprising about 29 different types of vehicles models to come through the next few years. The trend has far surpassed the early-adoption part of the curve. Looking at the positive social and environmental impacts of the technology, it has to happen in India as well. I wish the Indian manufacturers make a fast progress on this front. Recently, I saw the launch of one of Mahindra Electric cars, and the excitement among the customers that followed the announcement was palpable. I think all traditional carmakers will have to make EV a part of their portfolio.
KD: Indeed, we are seeing more and more traction coming from the EV manufacturers in India, including Mahindra. From a manufacturing standpoint, India will have to do more in the area of battery manufacturing – this is still an import-dependent area, with most imports coming in from China. And then we need to have a good infrastructure for charging. The government is pitching with a lot of supporting policies and subsidies.  I am confident that we will see an increase in numbers of EVs, both cars and two-wheelers, particularly in the metros over the next five years.
OL: I think the manufacturing infrastructure for EVs is an important area.  I was discussing this with a customer here yesterday and he showed me a prototype of an EV which he was able to develop in four months with the use of our platform, whereas a typical vehicle takes seven years.  Dassault is very well positioned in this domain – at present out of 21 EVs, 19 are using our EV-development platforms. The 3DEXPERIENCE platform has all the solutions required to design an EV, build it, test it, simulate it, and speed up the whole process.