Andrew Hines, co-founder, CleanMax Solar shares insights on solar energy's adoption in Indian manufacturing, the main motivators, and global sustainability trends
CleanMax Solar is the sustainability partner for leading corporates in Asia. The Mumbai- headquartered company ranks among the biggest providers of solar power to commercial and industrial customers. CleanMax Solar and has successfully installed more than 340 projects for 140 corporates, with a total rooftop solar operating capacity of more than 170 MW. It also operates 330 MW of large-scale solar farms in Karnataka and Tamil Nadu, for supply to its corporate customers. Its market share averages around 20 percent in rooftop solar developer category in India in the last four years while its CAGR since FY 2016 has been an impressive 86 percent. Andrew Hines, co-founder, CleanMax Solar shared with DMI many insights on the growth drivers of solar energy in Indian manufacturing, his company's customer segments and other key  areas.
What are the main drivers and motivators for Indian manufacturers for adoption of solar energy? Can you share few examples?  
Manufacturers in India are adopting solar power primarily for two reasons: one, to reduce their input costs while protecting themselves against ever-increasing grid tariffs, and two, to pursue their sustainability objectives.
For most clients, cost reduction is the most important factor. Across India, we are now able to provide power at tariffs anywhere from 30 to 50 percent lower than grid tariffs for a rooftop or onsite solar plant. And we can also provide large volumes of renewable power through the grid, in an open-access or group-captive basis in most large states in India, also at a discount on grid tariffs.  All of this is possible without any investment from their end, which is a very attractive proposition.
Sustainability is also emerging as a major motivator for manufacturers. While the business case needs to be compelling, the sustainability story is often what captures the attention of senior management and gets the project across the line amidst other priorities for the organisation. More and more corporates in India and around the world are making public pledges to source their power from renewable sources, such as through RE100. As importantly, they are making concrete plans to achieve these goals. Amongst the many options available, zero-investment renewable energy is a straightforward way for manufacturers to make meaningful progress towards sustainability goals in a single action method and without disruption to their operations.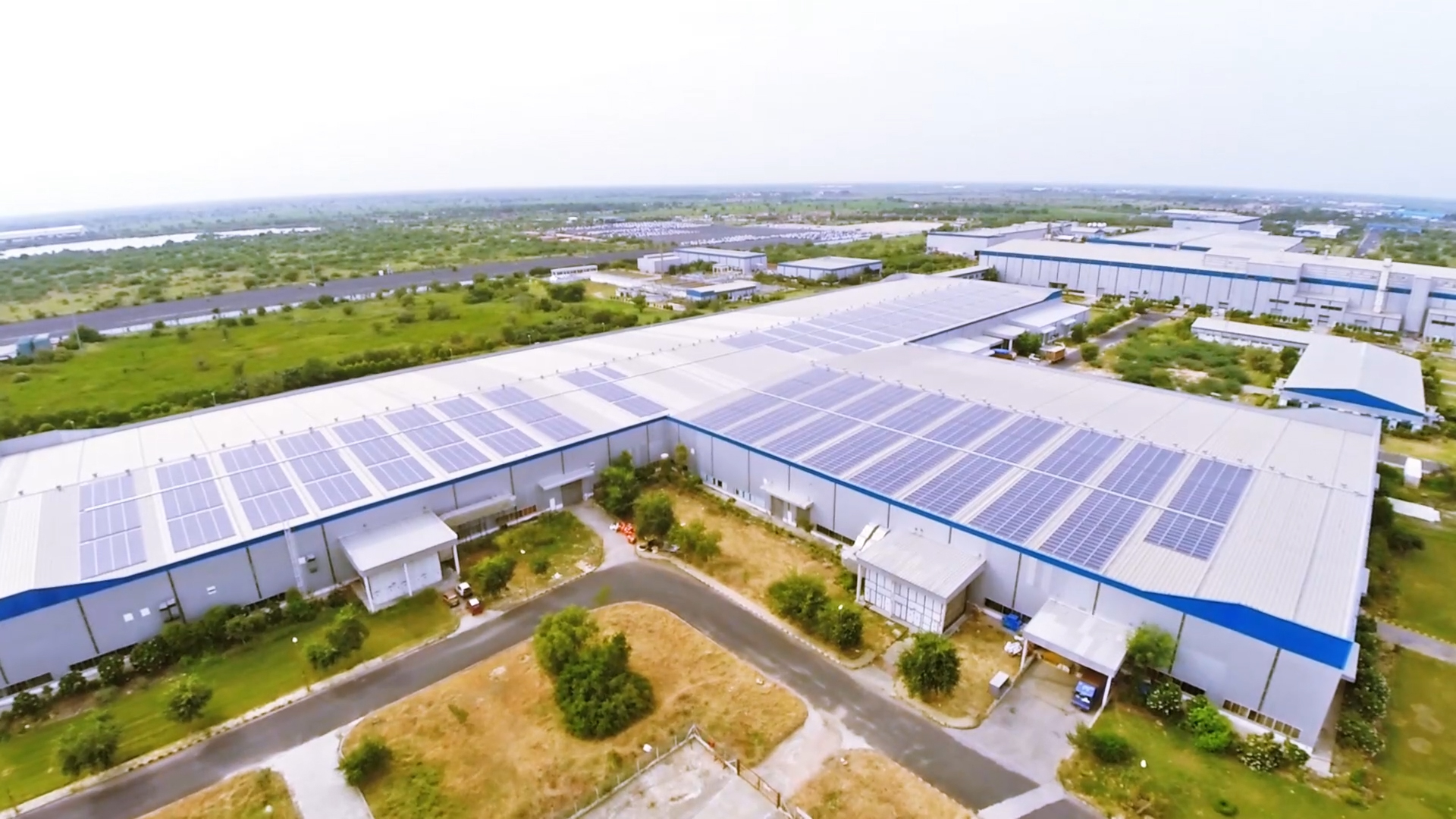 What are the sustainability trends in India and globally that manufacturing companies are following? 
Globally, over the past one or two decades, sustainability and climate change have moved from the margins of corporate decision making to the mainstream. As of today, 207 of the world's largest companies have signed onto RE100 [a global collaborative initiative of influential businesses committed to 100 percent renewable energy], which commits them to achieving 100 percent renewable sourcing within a defined timeframe. The list of signatories includes leading manufacturers from all major industries, and includes Unilever, General Motors, Akzo Nobel, Philips, Nestle, Dalmia Cements and Tata Motors, to name just a few. And dozens of others have signed similar pledges.
Equally important, those who have not signed the RE100 pledge are also feeling the urgency of addressing the sustainability of their operations, based on pressure from shareholders, investors, customers and employees.
One outcome of this shift is that companies have become much more ambitious in their sustainability goals. Ten years ago any sustainability initiative was typically seen as positive, and a step in the right direction. Today, there is a strong push for companies to switch over completely to renewable energy, for 100 percent of their power requirement. This is a very common statement we hear from clients nowadays: how can you help us to reach 100 percent?
How can CleanMax Solar help manufacturing units reduce dependence on conventional electricity?  
At CleanMax Solar, our mission has always been to help corporates achieve their sustainability targets while also saving cost. We offer manufacturers a way to reduce their power costs by 30-50 percent – depending on the state – with zero or minimal investment.
We also take seriously the need to help clients get to their 100 percent renewable goals.  Rooftop solar plants are possible anywhere in India and are very cost effective, but they typically meet less than 20 percent of a factory's power consumption, and often much less. To source the majority of their consumption from renewables, consumers need to get power through the grid, via open access or group captive arrangements.
To service this need, CleanMax has expanded its large-scale offerings to almost all major states – if a manufacturer has 6 factories in 6 different states in India, chances are we can provide grid-connected renewable energy in 4 of those. The only states where we don't provide open access power are those which don't permit it at all.
Who are the top Indian clients of CleanMax Solar?
As the leading provider of B2B clean energy in India, we supply to many of the country's largest corporates and manufacturers – both Indian and global corporates. For the majority of our clients, we work across multiple facilities, and often in both rooftop and open access models.
While many of our clients require confidentiality about our work together, I will give a few examples below.
Our project with TATA Motors for their Sanand plant in Gujarat with an installed capacity of 2036kW has earned us the privilege to be the first Indian company to win the prestigious Transformational Business Awards 2018 by Financial Times (FT) and International Finance Corporation (IFC) in Achievement in Transformational Infrastructure' category.  It is also one of the largest rooftop solar power plants in the state.
Volvo India is sourcing 60-70 percent of their power requirement from one of our solar farms in Karnataka, with an associated reduction in their CO2 emissions by 3,380 ton per year.
Auto ancillary manufacturers like Knorr Bremse have reached 100 percent solar utilization during the daytime, with significant savings on their electricity bills, which is estimated to be about Rs 3.4 million annually.
United Breweries Limited has worked with CleanMax across eight states, for a combination of rooftop and open access solutions across its breweries.
Other manufacturing companies in CleanMax Solar's portfolio include Asahi Glass India, Carl Zeiss, Manjushree Technopackand many others. We have also begun to serve clients outside India, for example for the leading building materials company, Danube Group,in UAE.
Executive Profile: Andrew Hines, Co-Founder, CleanMax Solar
Andrew Hines is the co-founder of CleanMax Solar Private Limited, the sustainability partner for India's leading corporates, and a leading provider of solar power to commercial and industrial customers.
After successfully completing his MBA in Strategic Management from The Wharton School, University of Pennsylvania, Andrew has worked with reputed firms like Suzlon Energy, Pune before joining CleanMax in January 2011.
With over 8 years of experience in energy and power sector, Andrew has worked in a variety of business development and strategy roles since then. He moved to Bangalore in 2012 and successfully launched CleanMax Solar's south India Business Development operations.
Andrew has also been a founding employee of Kaivalya Education Foundation, a non-profit organisation which now works across India to build education leadership competencies in the government education system.
Having worked in the US and India, Andrew's experience on both sides of the pond has created a worldly approach to the solar Industry and its workings that make him an essential member of CleanMax Solar Company.
Website: www.cleanmaxsolar.com