A Collector's Edition – Seventeen Samurai 
It is mid-October and we are still not out of the woods. But some things have become clearer than they were at the beginning of the crisis.
One is, of course, that we mustn't take anything for granted. Things can change in a heartbeat. We must cherish and nurture all the good things that we have.
Two, act positively. Don't just stand paralyzed. Do something, do anything, no matter how small, how inconsequential, to move closer to a possible solution.
Three, connect. Because that makes us rise above our own individual limitations. Times of crisis have a way of isolating us from others. This pandemic has made us realize that. In the Pre-Covid era, we could travel anywhere and meet anyone we wanted to, but we could rarely put in the time and effort needed to make real connections. Covid changed that.
The first thing it made us do was to strengthen our bond with our elder folks, who this pandemic put at the greatest risk.
Then, from the confines of our homes, we reached out to our long-forgotten friends and distant relatives, putting aside whatever differences we had with them.
As remarkably, we developed a newfound respect for providers of critical and essential care. Now when we interact with a doctor, a nurse, a municipality worker, a delivery person, a police officer or the neighborhood shopkeeper, we feel a deeper sense of connection, of empathy, of gratitude.
At MeshMix Media, thankfully, we decided to do both — act positively and connect — early on in the crisis. And the results were rewarding. In mid-March, we started a talk series with the decision makers of the industry — entrepreneurs, CEOs, function leaders — those who have the proverbial skin in the game, and asked them all the important questions. What is your organization going to do to deal with the situation? How are you keeping up the morale of your employees? What are the industry's main strengths and weaknesses? How should these be leveraged or addressed? The leaders responded with amazing clarity and insight. Sample a few quotes: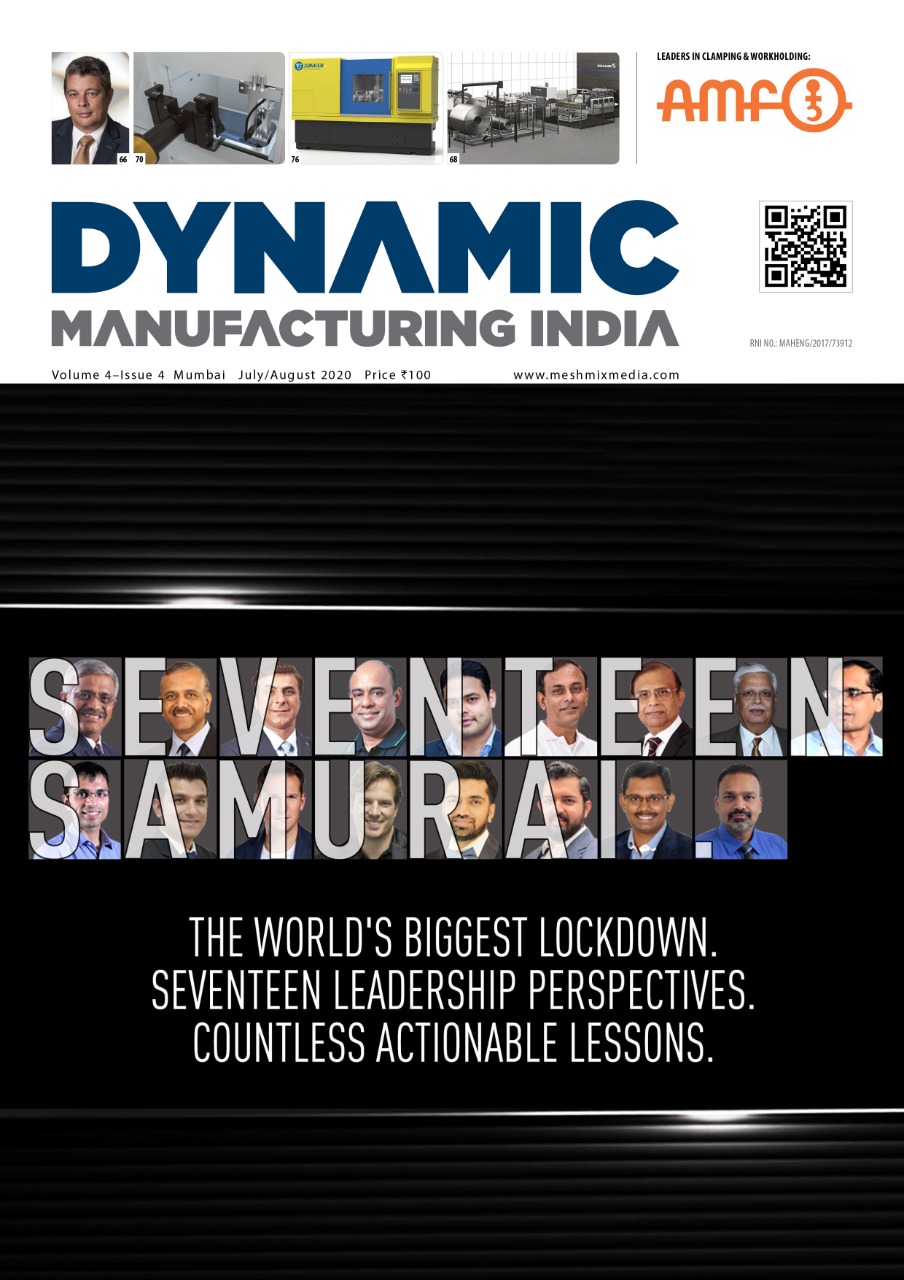 Indians are born entrepreneurs. It's just that one needs to know and develop ways to channelize all that energy into action and results.
A positive thing that has emerged is that this has given me an opportunity to find many hidden leaders within my group. 
Value has become an important parameter when determining the price of goods or services. 
It's amazing to see how we can all play all these different roles and join hands together. That's the human spirit where we evolve and rise above a crisis. I can see that happening.   
An open-source movement is happening all across the globe wherein people are helping each other design PPEs which can be 3D-printed and quickly delivered. 
Diversification is required in manufacturing. Even when we are manufacturing for the auto industry, we can also make ventilator parts. If we are making a 3D printer or an EV component, we can also make a robot component which can actually help the medical industry.  
The cheese has moved.  Now we all need to look at where it is moving. The world is not going to be the same, the modes of communication, job roles, processes, the way transactions will happen; everything will change. Taking all this into account we need to remodel our businesses.  
There has been too much focus on low-cost manufacturing in India, but I think we must start moving away from low-cost driven to value and competence driven because low-cost manufacturing is a game of diminishing margins. 
Some positives could be that people will become very efficient, they are going to innovate and think out-of-the-box. There will be a lot of low-cost automation. A lot of ideas could emerge that could provide big gains.  
I believe that in the post-Covid world, our progress will be more holistic where we will see a balance between the ecology and the economy.  
We need to have more companies making products which go to B2C rather than to B2B. People need to have the ability to create products and launch them in the market. 
India's most competitive and efficient manufacturing industry is automotive. They have a well-organized system to be very effective and efficient — they have followed the footsteps of the Japanese auto manufacturing system and so on. Their knowledge of excellence in manufacturing has to be transferred to the SMEs. 
We need to establish Indian manufacturing as a global brand much like the American, European and Japanese manufacturing brands. If you're not a brand, you become a commodity.
The following pages are a treasure trove of such insights. Indeed, this issue is a collector's edition for anyone who is a part of the manufacturing industry here or anywhere in the world. Don't believe me? Take a look yourself.
Stay resolute. Stay safe.
Editorial By Aanand Pandey – Editor Dynamic Manufacturing India
Get Your copies – https://www.magzter.com/IN/Meshmix-Media-Pvt-Ltd/Dynamic-Manufacturing-India/Technology/541417
Apply for Industry Samurai Awards – www.Industrysamurai.com
Last Date to Apply 6th November 2020  Followed by Manufacturing Digital Conference on 26th and 27th November 2020 .