Production-Linked Incentive (PLI) Scheme to Boost Indian Manufacturing
Cabinet approval of Production-Linked Incentive (PLI) Scheme for 10 more sectors with an additional outlay of Rs 1,45,980 crore is a massive boost to India's march towards making the country a global manufacturing hub, ASSOCHAM Secretary General Mr Deepak Sood said.
"Along with the PLI Scheme already in operation, the total outlay approved for the flagship programme for making India  Atmanirbhar in the global manufacturing value chain is near Rs 2 lakh crore. This would have a huge multiplier effect on economic activities, with a sizable generation of employment across different sectors such as automobiles, electronics, textiles, food products, and telecom. In sectors like pharmaceuticals, chemicals, solar equipment, the PLI would also give a big leap towards scientific research and development," Mr Sood said.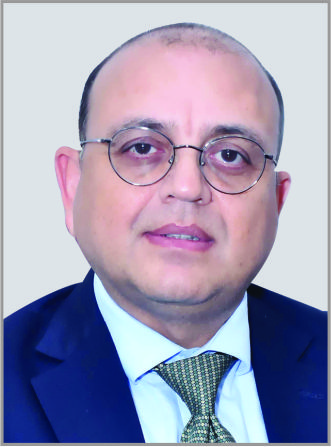 He said, the PLI Scheme, in conjunction with a slew of reforms in agriculture, defence production, infrastructure development are path-breaking measures, some of which required legislative changes. "Prime Minister Modi's resolve towards making India Atmanirbhar is being acted upon even in the face of the Covid-19 global challenge. India's manufacturing has a strong linkage with the country's exports which would get a competitive edge with these measures," Mr Sood said.
He said sectors like textile, particularly technical textiles, have risen to the occasion in making India self-reliant in critical medical devices like PPEs to fight the Covid-19 pandemic. With PLIs, " India has further opened doors for global investors to set up their global manufacturing facilities, even as domestic firms have been given a firm hand-holding. These measures would also speed up the economic recovery, to be helped not only by restoring consumer demand but also shoring up investment climate".
The ASSOCHAM Secretary General said, incentives to sectors like speciality steel and solar modules would help India get a cutting technology along with the investment. "The global geostrategic paradigm favours India to become a crucial hub in global value chains. The Government is making all efforts towards is seizing this great opportunity for India," Mr Sood said.
About ASSOCHAM:
ASSOCHAM initiated its endeavour of value creation for Indian industry in 1920. It was established by promoter Chambers, representing all regions of India. Having in its fold over 400 Chambers and Trade Associations, and serving over 4.5 lakh members across India. ASSOCHAM has emerged as the fountainhead of Knowledge for Indian industry, which is all set to redefine the dynamics of growth and development in the Knowledge Based Economy. More information available on www.assocham.org