New approach towards rapid prototyping.
In 2008, the growth path for the world took a huge U-SHAPE. That was the time when we realised the still to explore market and opportunities and with the same confidence when we surpassed our initial meeting with TATA Motors, the ideation of PROTO-D occurred with an absolute resemblance of what we intended.
2 young technocrats, Pradeep Lokhande & Deepak Shinde got the vision of kicking off with production of prototype and tools manufacturing. As they went successfully and passionately towards the growth which began with just ideation, they found their third gem, Sumeet Bagrecha, sharing the same vision which they had a while ago during the primordial stage.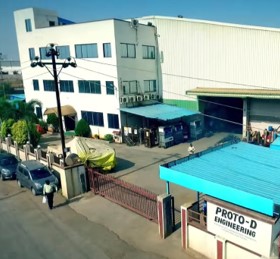 The enthusiasm and vision successfully opened the doors towards expanding at 4 Locations across INDIA.
What challenges did you face before getting that good machine you always wanted?
As a prototype development company, we were hugely dependent on the best output which would bring our visualization to reality, and as you know, that costs a huge amount of investment which was the risk involved for us during our kick-off days. These initial days made us learn about the good machine which we always dreamt of, because we always thought of saving the gestation time and capital investments of our clients.
How did the solutions fall in place for your challenges?
To begin with, we purchased the used machine of TRUMPF, when the process of prototype development allied to the machine started, we nourished its benefits.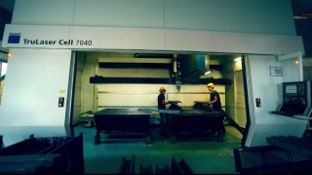 This again runned along us the First chapter of our kick-off days and made us make points of all the past actions. This cleared around 60% of our ideas about the good machine we always admired. The first time we got satisfied was with the brand new TRUMPF Machines, this day was remarkable for us, it immediately showed the technology, advancement and the faster production times
Why do you mostly have every kind of manufacturing process machine in-house? 
It's almost been 14 years since the first chapter we unfolded, in this one and a half decade we have seen the upcoming demands and the shift in customer thought process. So, our belief received enormous strength as we thought about becoming a partner to customers and developing the components from scratch. This made us procure the machines of almost every kind of manufacturing process as per our customers' needs and implanted the fuel in our core belief to have all types of technologies under a single roof to provide extensive customer support.
How was the faith nurtured after having a good machine?
The major thing was people, we knew the brand TRUMPF, but we were having very little knowledge about the cost of purchasing, maintenance, service and the after sales support. When we saw the machine run for the first time in action with its output it really boosted our confidence. It helped us majorly boost our faith like anything, and that was the major turnaround in our thought process. 
We would say it all started with TRUMPF people, they explained us all the minute details of it and which was satisfactory for us to move ahead, and then Technology came into picture where we got all our answers to previously raised questions from our previous procurements.
What is the workforce size and how do you cope with the customer demands?
We have a large team with 350+ Employees across all the units pan INDIA, with 17 laser cutting machines which are perfect fit as per the latest technology for sufficing our customer needs.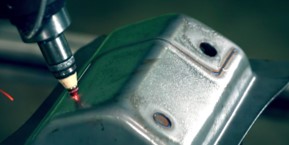 About TRUMPF experience
Previously we were using 5-axis CO2 Laser machine that was advanced machine of its own kind to cater market demands. We received a new project from a well renowned OEM from aviation industry and when we saw the consistent flow of orders ,we decided to enter into production, rather than only doing prototyping as we saw a huge business opportunity here. As you know, the aviation industry requires stringent quality manufacturing techniques.
That time when we looked upon the market for exact requirement, the market was ready with few options, but the real question was how to make the production profitable with operating costs, running costs and maintenance costs compared to CO2 machine? Our partner TRUMPF came to help us one more time with more advanced machinery from their arsenal that was TruLaser Cell 7040 with new Solid-state (TruDisk) Laser source, the latest technology available within the industry that has no match for.
What is your approach for upcoming years in PROTOTYPE DEVELOPMENT?
Achieving growth is the next step towards success, to make it happen, we need to be well educated about the technology, about the current market scenarios and about the latest development in our field of manufacturing.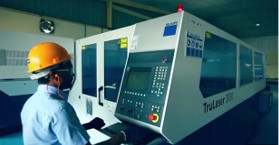 To get the full exposure of technology we have visited multiple exhibitions across the globe. This crafted our new target we would like to achieve as the benchmark and that was rapid prototyping. As the market is changing and customers are also shifting Our one and a half decade of experience with procuring machines and producing quality output for our customers has made us follow our vision passionately by coping up with the latest trends in manufacturing. When we combine it altogether, we have our own expertise and approach towards entering a new space of any kind of manufacturing. We are open and always looking for new solutions to our customers' manufacturing problems their approach, we have set our new approach towards rapid prototyping.
About PROTO-D – founded in Bhosari, Pune 2008, 350+ employees
Locations:  Pune, Maharashtra | Lucknow, Uttar Pradesh | Chennai, Tamil Nadu |
Machines:  TruLaser Cell 5030, TruLaser 3030, TruLaser 5060, TruPunch 2000, 3 x TLC1005,     2 x TruLaser Cell 7040
Serving Industries: Aviation, Automobile, Agriculture, Railway, Power, Construction
Send your queries or feedback to the author: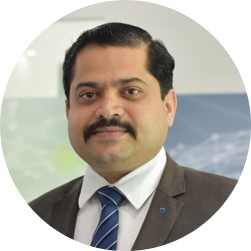 Mr. Sachin Gambhire
Associate Director – Business Development and Marketing
TRUMPF (India) Private Limited
E-mail: Sachin.Gambhire@trumpf.com