Prashant Sardeshmukh, Vice President and Director, MMC Hardmetal India Pvt Ltd shares the top three predictions for the manufacturing industry, the company's growth statement, bestsellers and use cases.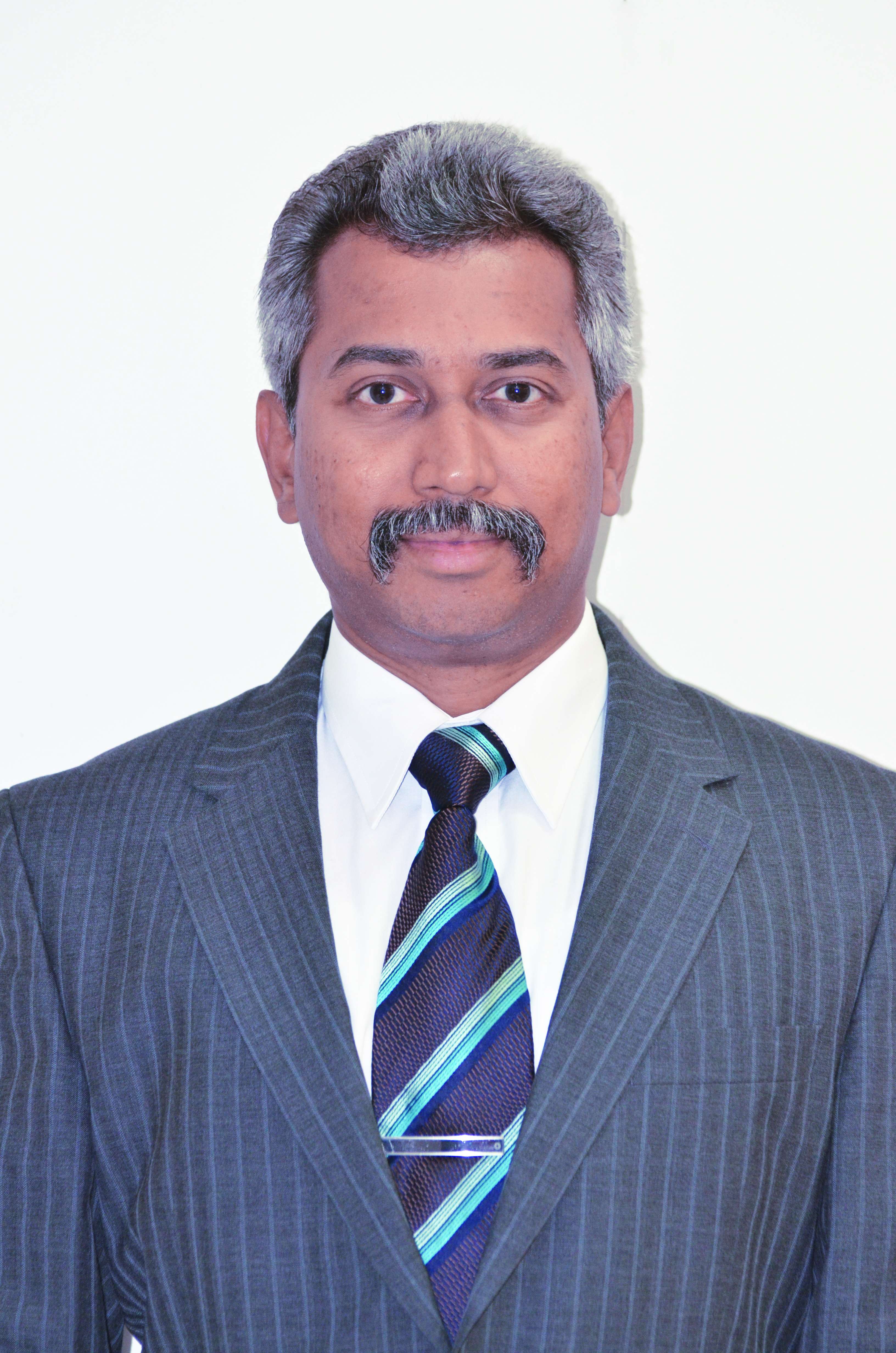 MMC Hardmetal India Pvt Ltd is an Indian subsidiary of Mitsubishi Materials Corporation, Japan.
Top Predictions
Industry experts of international repute are on the same page that we are in the midst of a new industrial revolution. We are the eyewitness to a number of phenomenal turn of events happening around us in the industrial world. This is an ongoing process and it is taking place at a breakneck speed because the advancements are powered by smart manufacturing, robotics, embedded intelligence and the Internet of Things (IoT) which create opportunities for more direct integration of the physical world in to computer-based systems, leading to efficiency improvement, cost benefits and reduced human exertion.
Augmented Reality Solutions for Manufacturing
I reckon the concept of simulating product-creation phase would benefit in reduction of cycle time and ensure the manufacturing process delivers exactly what manufacturers are intending to create. Augmented Reality solutions are very helpful for remote assistance, allowing experts from different locations across the world to connect and a live view to trouble-shoot the problem effectively and happens in real time which expedites problem solving process and reduces travel costs and number of other overheads.
Automation
Automation, I believe, is another revolutionary aspect which enables a level of accuracy and productivity superior than human ability and it is particularly vital in the environments which are considered unsafe for humans. The new generation robotics equipped with voice and image recognition capability can create complex human tasks.
Cloud Computing and Smart Sensors
Next, in addition to Augmented Reality and Robotics Automation, the manufacturing sector is also witnessing advancements in cloud computing and smart sensors. Smart sensors are extremely effective in performing tasks like converting data into different units of measurement, communicating with other machines, statistical records, feedback and shutting off the machine if a safety or performance issue crops up.
VISION 2023: GROWTH STATEMENT
"Each of our business functions and even a minor step involved therein revolves around our fundamental values: "For People, Society and the Earth". Naturally, our growth vision adheres to this policy. In the coming years, markets will favor only those who demonstrate sensitivity and responsibility towards energy waste, waste disposal & recycling, human safety and environmental sustainability. We are focusing on harmonized standards which include effective supply chain integration. Moreover, being a globally-linked enterprise, we are putting a thrust on global communication capable of exchanging information and making decision on the information in real-time across the world.
Mitsubishi strives to become the only tool manufacturer globally offering "your personal craftsman studio", a unique service for its customers. It is the place where you can find state-of-the-art technologies and products, find solutions, anytime, anywhere in the world and share excitement on the latest technology trends and product innovation.
In the company's view, it is the studio that shares, creates and develops together with its customers exciting solutions to meet their specific needs. As a part of establishing quick reach to the market, particularly in the Indian market, we have set-up high-end manufacturing plant at Aurangabad to manufacturing special, customized tools.
We are also launching a highly advanced Technical Centre in Pune to train our customers on new products and extend them quick service support. This will help us to have more integrated relationship with our customers and it will also expand our outreach.
Similarly, we are setting up a Regrinding Centre at Pune for Solid Carbide Tools. This will enable us to service our customers more effectively and reduce our lead time of solid carbide tools.
Our team is an excellent blend of experienced and well-trained Engineering professionals and young, energetic and talented aspirants. We are also expanding our distribution network to reach out to deeper pockets in India and surrounding markets like Bangladesh, Sri Lanka and Gulf-region."
BESTSELLERS
iMX Endmill Series
iMX end mill series is an exchangeable head end mill with 4 major features – high precision, high rigidity, high efficiency and low cost. It is world first Carbide (Head) + Carbide (Holder) Double Face Contact Type Endmill Series. iMX endmill series is a rigid equivalent to solid type of end mills and Exchangeable Head provides various type of combination according to application. Tool cost is reduced as we are replacing only head. iMX series offers a revolutionary end mill system which combines the advantages of both a solid and indexable end mills.
In exchangeable end mill, joint part should be reliable. iMX end mill series has highly reliable clamping mechanism by assembling the steel screw on to the carbide head with special method and steel female screw fixed into mono-block carbide shank.
VPX Series Shoulder Mill with Tangential Inserts
MMC has launched new shoulder end mills with tangential inserts named VPX series. Due to the large insert thickness in the principal force direction (Fc), it is excellent in fracture resistance and possible to carry out stable milling even under high efficiency conditions. The insert width is designed narrower by eliminating a screw hole on the top of the insert. This results in high body rigidity with thick back metals. The VPX series belongs to the square shoulder type. It has higher tool rigidity than the conventional indexable square end mills, multi-functional Indexable shoulder end mills with the tangential insert.
GW Series – Cutting Off & Grooving System
MMC introduced a new, revolutionary grooving and cutting off system – GW series. These are mainly classified items for external grooving. The GW series is included in tools for external grooving and can be used for deep grooving and cutting off mainly. Main feature is that it is possible to deal with the largest cutting off diameter 120mm among Mitsubishi grooving tool series.
Reverse-tapered insert locating faces prevent the insert from being pulled out during machining and offers highly reliable clamping. The insert locating face has a safety key which securely holds the insert. Two though coolant holes supply coolant directly to both the rake and flank face, leading to effective cutting edge cooling and increasing wear resistance. As compared to external coolant (general pressure 0.2MPa), the flank wear width reduced by 25% when coolant was supplied through the internal coolant holes.
CASE STUDY
Reducing cycle time and
increasing tool life with FMAX
The FMAX cutter is developed to carry out extremely high efficiency machining at 20,000 mm/min table feed or more. In Automobile industry, cellular manufacturing method is becoming highly popular. It has been proved that FMAX is capable to shorten the longest takt time and play greater role in productivity improvement.
The FMAX insert is designed with the cutting-edge technology. It can be used for both finish and rough cutting.So, it doesn't require to change tools by using the ATC. If tool change would be needed after rough cutting, sufficient time reduction cannot be expected, no matter how much the table feed increases to achieve higher efficiency.
Other tool manufacturers also have ultra-fine pitch cutters with 24 teeth or more, but they are available for only finish cutting.
The FMAX is a cutter that can achieve the worlds' highest efficiency milling for aluminium machining. The main work pieces are a cylinder head made with Aluminium alloys, cylinder block and transmission cases.
To achieve ultra-high efficiency milling, the FMAX cutter is designed with not only great number of teeth but also a groundbreaking design for better chip control.
The first design point is a body protector which protects the cutter body from chip contact as well as controlling chips to discharge smoothly by playing a breaker role.
The second point is a direct coolant system. Conventionally the common coolant supply method for aluminium alloy milling was a shower cap type and the sprayed coolant mist was not sufficient to discharge chip smoothly. The FMAX cutter adopts the direct coolant system that allows coolant supply through the inside of the cutter body. Since coolant is directly supplied to the main cutting edge with optimum flow rate and velocity, it results in excellent chip evacuation.
Thus, these features, such as the body protector with optimum chip pocket geometry and the direct coolant system, dramatically improve cutting performance in ultra-high efficiency milling.
The FMAX body attains weight saving maintaining a high rigidity.
Since aluminium body can hardly maintain sufficient rigidity to hold all inserts and other parts, the FMAX body is mainly made of special steel alloys. However, full steel body becomes just a heavy cutter, so aluminium alloy is also used on some parts which do not require high rigidity. It is impossible to reduce the weight as much as an aluminium body cutter of 2 kg mass at Ø 100, but the ultra-fine pitch cutter can be made by optimally combining light weight and high rigidity.