We provide a systems partnership
The Hoffmann Group offers 75,000 quality tools from the world's leading manufacturers.

Ulrich Magnus Öfele, Director, Hoffmann India recently shared with DMI the company's recent initiatives in India, how it aims to change the way machine tools industry operates and the need for new approaches. Edited excerpts.Germany's Hoffmann Group, a leading systems partner for machine tools has completed more than two years of direct presence in India. Including GARANT, its own brand, the Hoffmann Group offers 75,000 quality tools from the world's leading manufacturers. Its product portfolio includes a wide variety of machine tools including machining, clamping, measuring, grinding and cutting tools, along with hand tools, protective work-wear, workstations, and storage and workshop accessories.
Can you give us a historical perspective of Hoffmann Group?
Hoffmann was founded by Mr Josef Hoffmann as a small manufacturing unit of welding equipment in Munich in the year 1919. In 1936 Mr Josef Hoffmann's son, Mr Franz Hoffmann created the first tool catalogue. He streamlined the activities and continued to be our CEO until the 80s. The people at Hoffmann remember him as a very inspiring personality. In the 1970s, he introduced a premium brand for tools named, GARANT. He actually shaped the DNA of Hoffmann.
Today, together with our international subsidiaries present in 49 countries, we generated a turnover of more than €1.2 billion. We have a direct presence in India since 2015.
Which ones of your portfolio's products do you supply in India?
Our product portfolio includes quality tools, workstations and storage solutions for industrial supplies and we supply all of our products. We have our premium brand GARANT and the brand HOLEX, which is for simpler, basic needs of the market. For each of these segments, we differentiate on quality and the need to support it with proper service. Each sales engineer is supported by a cutting-tool expert who we call an applications engineer. We have metrology experts and workstation installation experts. Overall, what we provide is a system partnership, which constitutes three core elements: manufacturing competence, trading competence, and service competence, all materialized by experts who support our customers with technical expertise.
In terms of presence, you have your India head-office in Pune – which parts of India do you serve directly or indirectly through your sales and technical teams?
Currently, we cater to select industrial hubs and clusters around those hubs. We have now expanded into South India to Bangalore and Chennai and also to the West to Gujarat. These markets have our sales teams that directly go to the customers, supported by our technical teams based in the area. In the North, we are working with partners who serve NCR.
Do you stock your products in India?
Our stock comprises 75,000 tools which are stocked in Germany – we can supply all the products from our catalogue. We have a supply chain where we bring all the pre-selected tools from Germany. We also have manufacturers located in India through whom we can cater to the customers.
Who are your typical customers and what are the most popular product segments?
Our main customers are multinationals from Germany & Europe – customers who know us from our presence in Europe and the US.  In terms of segments, automotive, machine-building, aerospace and energy are the largest segments. However, we are here to not only cater to the MNCs but also work directly with the local customers.
Which of your product segments are doing the best or you see the most demand for in India?
We are seeing more demand for products where heavy consultation support and knowledge are required. For instance, if we have a titanium component on a machine and the user comes and says that he want a better solution, then we advise, "You can use this component clamp or this particular carbide insert in order to improve that part." Often, we are approached by customers who say, "I have a maintenance issue and it is not organized according to 5s." We help them optimize and organize their work process.The solution turns out to be successful because he is getting a complete solution.
If the customer comes and tells you that he having a problem in his purchasing structure which has so many vendors, then we can help them consolidate those vendors with our products and sales because we have the scale and the reach. Customers want to have tailored solutions in getting their job done.
It requires a lot of investment, you need to have the right people on board; you have to be able to train them to understand the customers' processes, requirements, and safety principles.
Do you plan to have a technology centre in India where customers can come and experience the application of tools?
I would love to have that centre in India with the right tools. Currently, we take that experience to the customers. Wherever we go and show what's in our catalogue, we make sure we have an assortment of tools with us and customers can experience the quality. In the workstations' segment, for example, the customers can see the composition and the quality of our trolleys. We are also participating in a lot of exhibitions where customers can experience the products.
What are your future plans for the Indian market?
India has treated us very well. We have got a lot of positive response. Our customers tell us that now they can connect with their global counterparts and say, yes, we know Hoffmann. Our growth in India is very encouraging. We understand that it's a process – things are not easy in the Indian market, and all the multinationals have to learn the lessons. I can confidently say that we have found the right team. And we have the right combination of product quality and servicesfor the local market.
I see that you have also maintained the quality of presentation of your showcased products, a tradition that started with your first tool catalogue. The Hoffmann TV channel that is a part of your website is a fascinating platform. Can you share with us the idea behind the channel?
You would be happy to know that Hoffmann TV is working out really well in Europe. The Hoffmann TV provides technical knowledge to our customers, especially those who may not always have the time to read the catalogue. Our customers follow our videos on YouTube. It also helps us with our job in India to let our customers know what is possible and what they can do with the tools. It is a very good way to connect with customers, especially with the young people.
When you go to our e-shop, you will also see our product details through videos, animations and datasheets that ensure that customers, globally and in India, find the information both useful and appealing.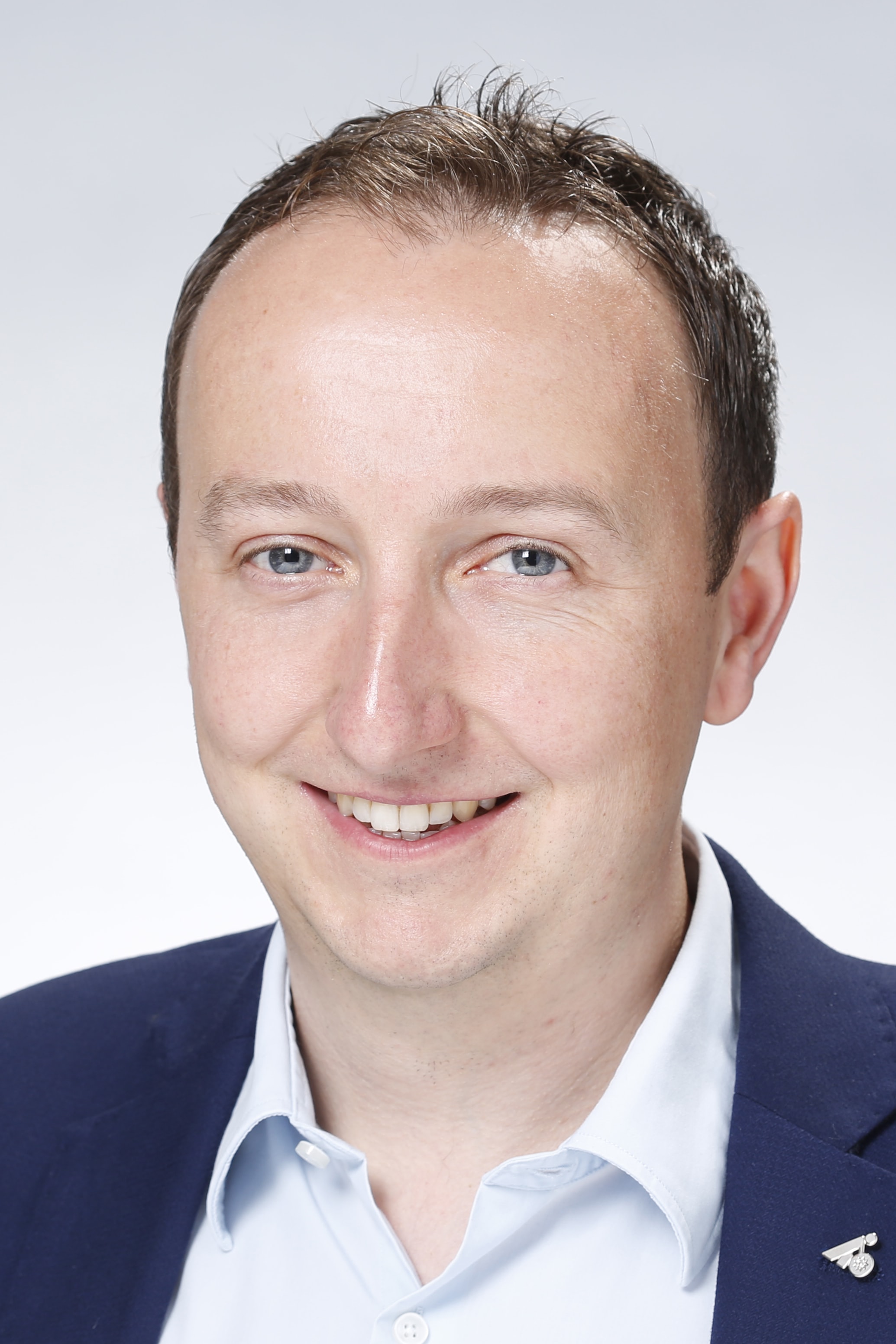 Mr Öfele is part of the Hoffman leadership team and heads the Indian operations. He is a strategic thinker and is responsible for strengthening and expansion of the subsidiary.
Over the years, he has held management positions in various global medium-sized companies such as BWF Profiles based in Germany and China, where he looked after area sales for South European market and managed export management business. Prior to that he was with HAIMER GmbH based in Germany where he took charge to grow the cutting-tools business for Italy and Spain, developed the Japanese and Brazilian market and helped to establish the subsidiary HAIMER India.
In Hoffmann, he joined in Business Development for Asia, managed Hoffmann's partner business throughout Europe and later took over to set up operations in India and South-East Asia.
In 2018, he moved to India as the Director for Hoffmann Group and took an additional responsibility for setting up processes, growing the team and providing support to the functional teams. This provided to him an enormous global culture experience particularly in one of the fastest growing countries, India.