Blaser Swisslube's Metalworking Fluid solutions Increase Productivity , Optimise economic efficiency and achieve high machine quality . Brand Ambassador  Titan Gilroy of " Titans of CNC  ; Academy " is more than convinced " The best coolant I've ever used , " he says . He and his team from the  USA will be personally on site at the Blaser booth in Hannover .
In the company's own state-of-the-art technology center in Switzerland, the Blaser metalworking experts test the coolants to the core during the entire development phase. "Only sophisticated metalworking fluids that generate measurable added value for our customers enter the market," explains Marc Blaser, CEO of Blaser Swisslube.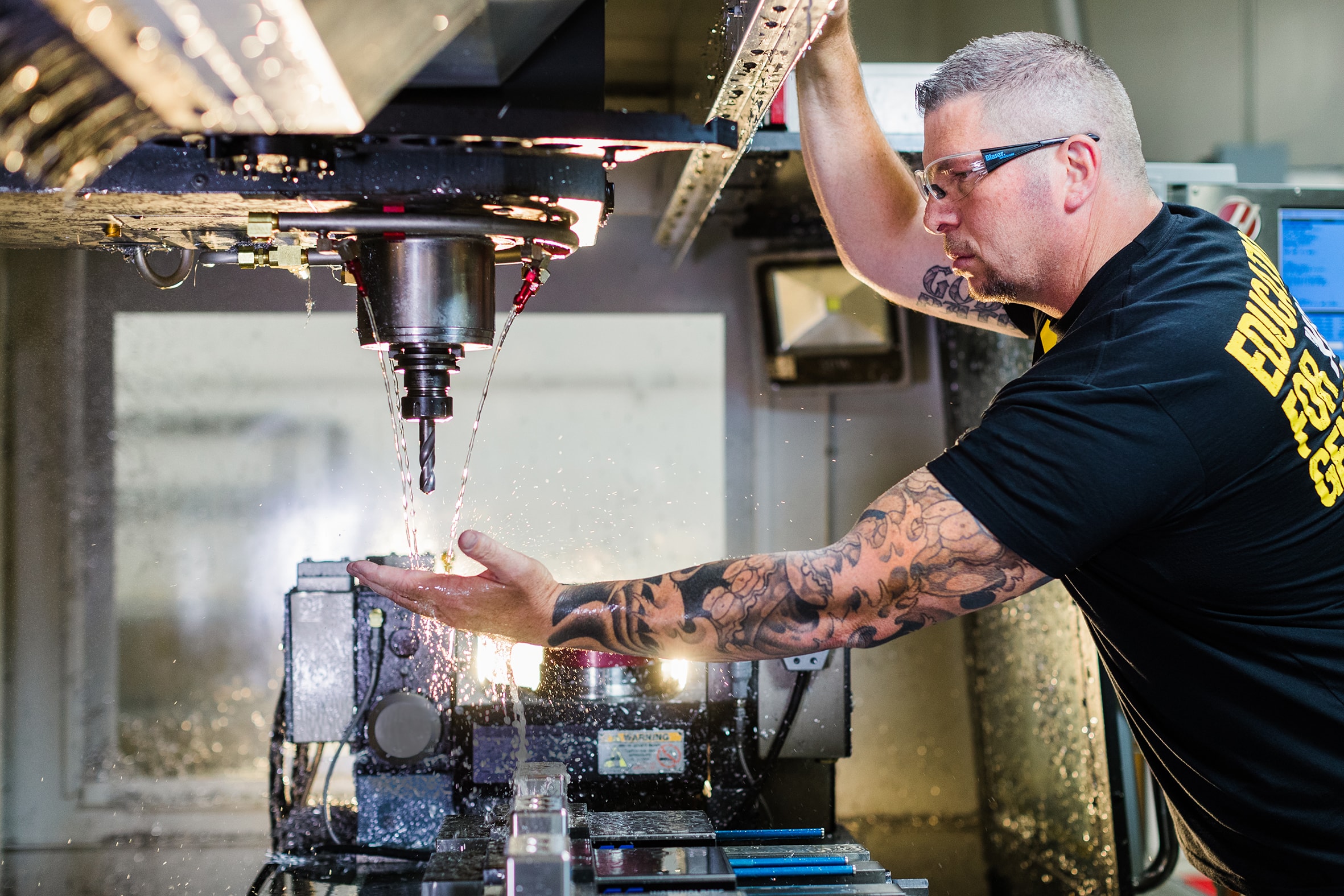 The new technologies include the crystal-clear Synergy 735, the high-performance grinding oil Blasogrind GTC 7 and the latest B-Cool MC 610 for general machining.
New Blaser solutions for a wide range of applications
"Synergy 735 looks like water and is my clear choice," says the convinced Blaser user and owner of TITANS of CNC: Academy, Titan Gilroy. The crystal-clear, water-miscible and oil-free fluid leaves spotless surfaces even with sensitive aluminum alloys. It has no odor, and is gentle on people and the environment.
Visitors of EMO can witness the fast air release of Blasogrind GTC 7 at the Blaser booth with their own eyes. This high-performance grinding oil ensures optimal cooling and is suitable for tool grinding as well as for profile and creep feed grinding. Just like Synergy 735, it has no odor and is transparent for a clear view of the grinding process.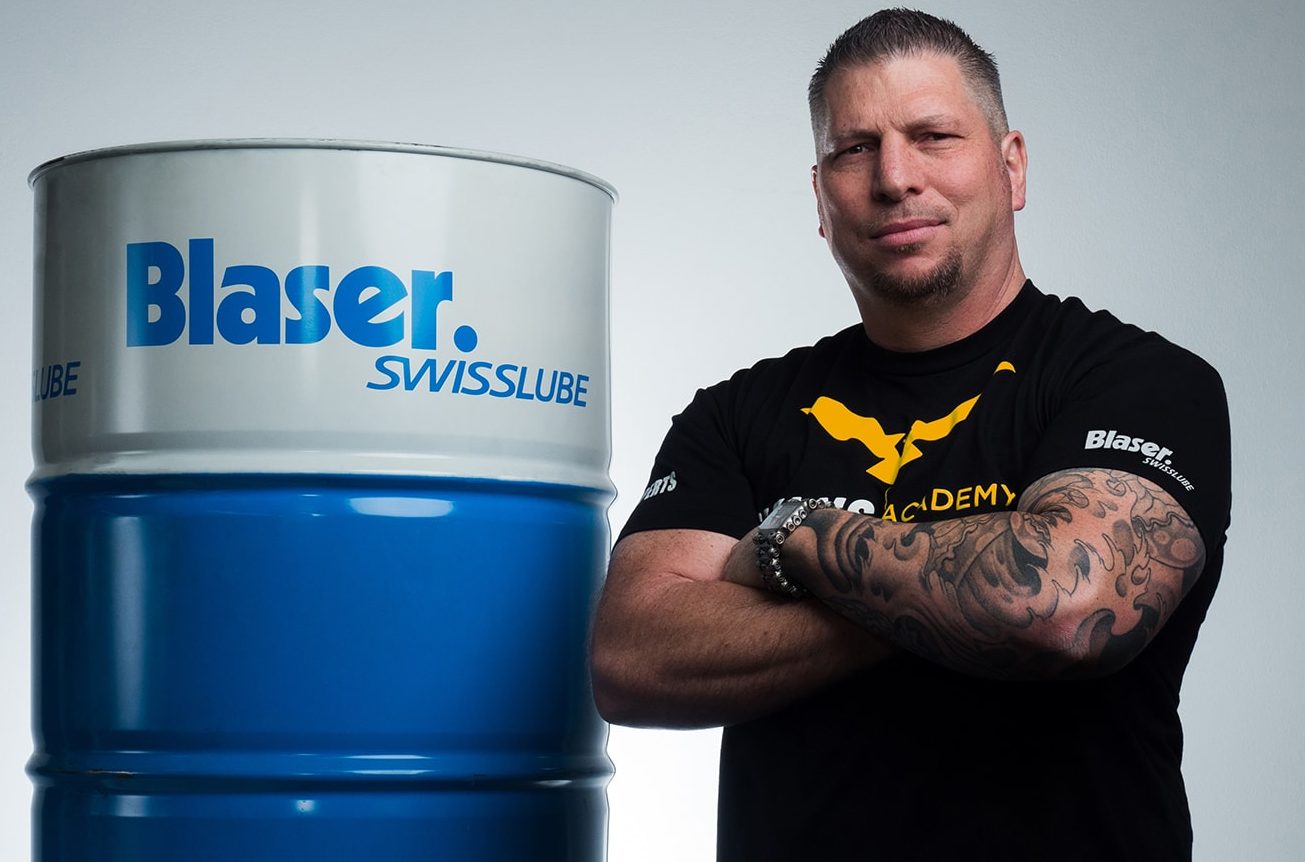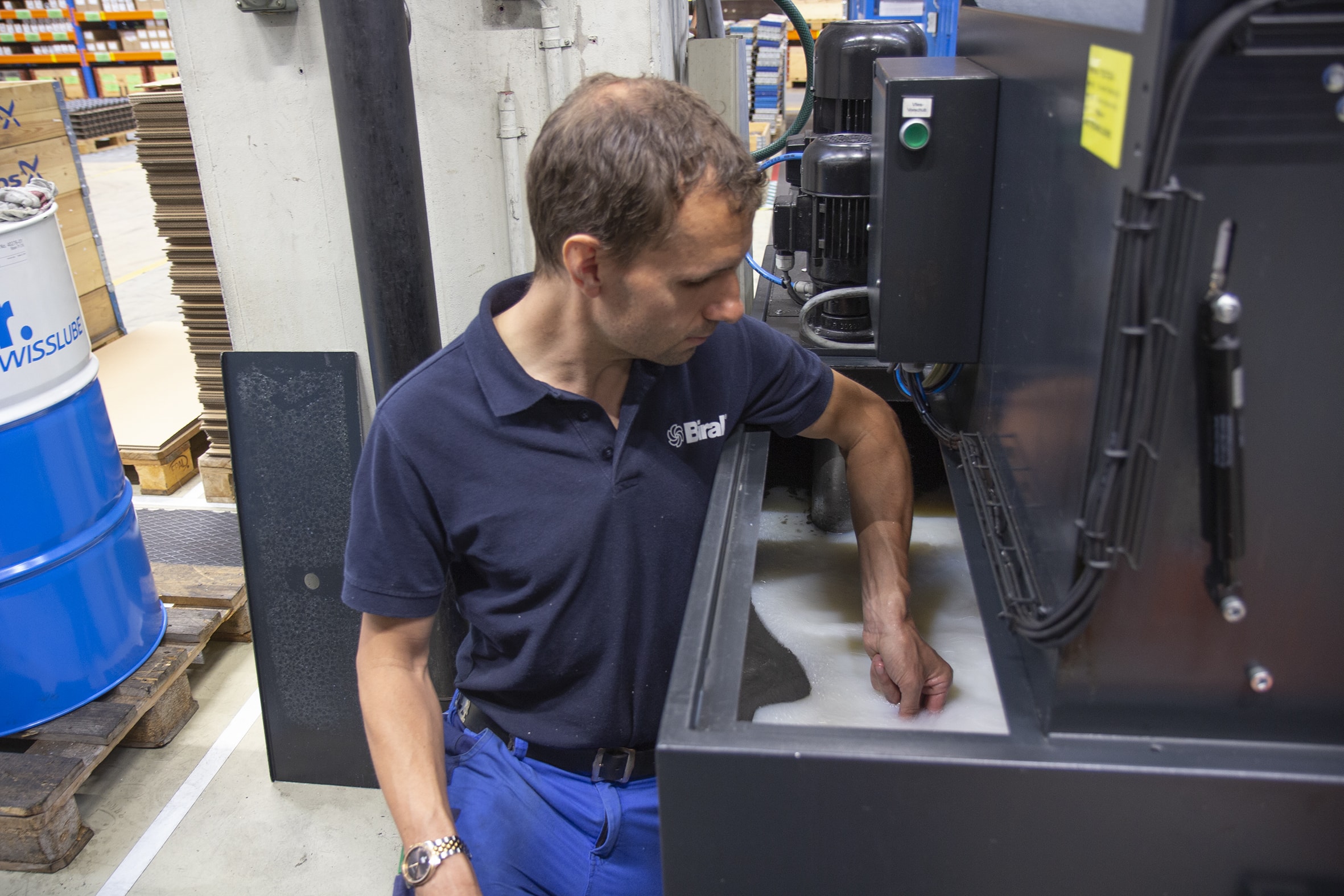 As the latest innovation, Blaser Swisslube presents B-Cool MC 610, a water-miscible coolant ideal for general machining with a significant share of copper-base alloys. It is characterized by its excellent stability and filterability and shows no color changes – even when machining cast iron and copper-base alloys. Machines, workpieces and emulsion remain clean so that maintenance and cleaning are reduced to a minimum.
Titan Gilroy – the Blaser brand ambassador
Titan Gilroy and his crew will be personally present at the Blaser booth (hall 6/booth J60). With the free e-learning platform "TITANS of CNC: Academy", Titan and his team have managed to educate machine operators, students and many more about CAD, CAM and CNC. The Academy has already over 55,000 members in 170 countries and records over 250,000 website visits per month. Don't miss this opportunity and meet Titan Gilroy in person at the Blaser booth. Details as well as meeting times can be found at www.blaser.com/emo2019